10 hours transit / alone / 2010
First visit Hong Kong is 1998. Many times stop over in Hong Kong because my Japanese friend lives for a long time. Year by year, the accessibility is getting better and better. Especially metro stations are now wheelchair friendly. I went to Hong Kong Disney land among 10 hours transit. Special cheep price for transit passengers. Airport express train is full accessible. Changed metro at Tsing Yi station.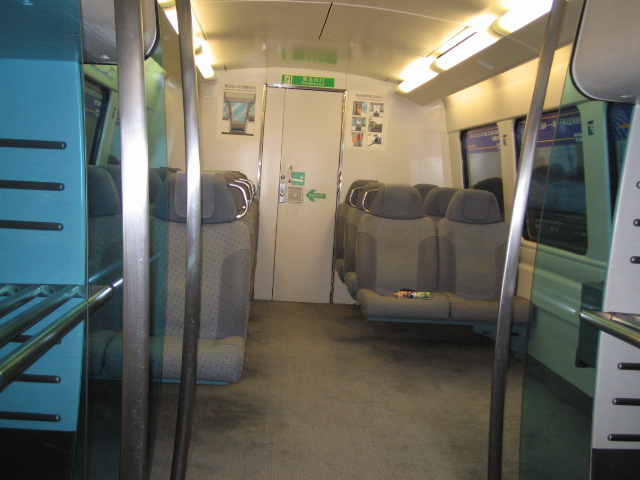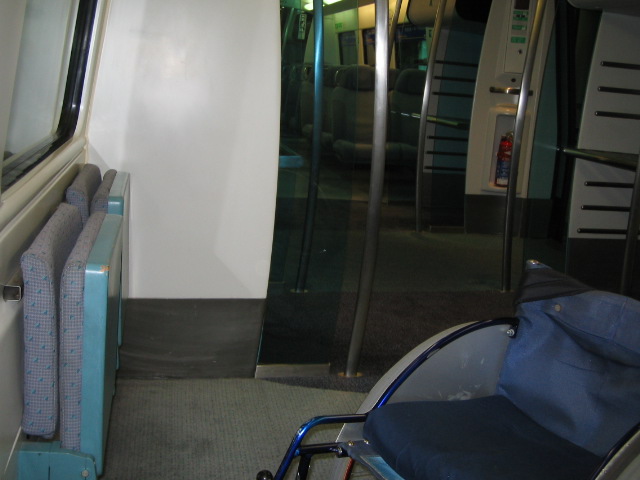 Home door is standard facility in Hong Kong Metro. Very safety. Wheelchair space is available inside train. Non step and less gap between train and platform. Electric wheelchair users can use metro by themselves.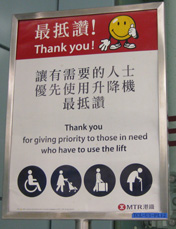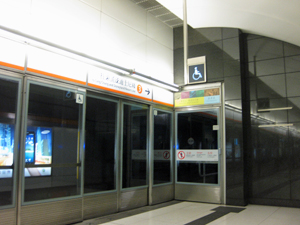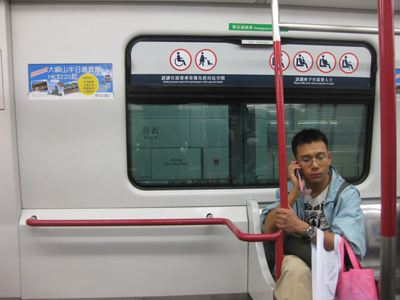 At sunny bay station, we change Disney line. Stations have lifts.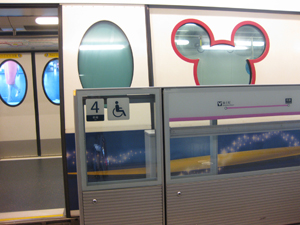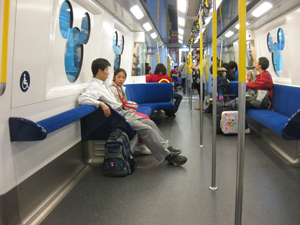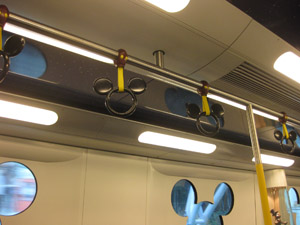 Hong Kong Disneyland Resort. Unfortunately, it was cloudy and rainy. Many guests come, but not so crowed because of weekday.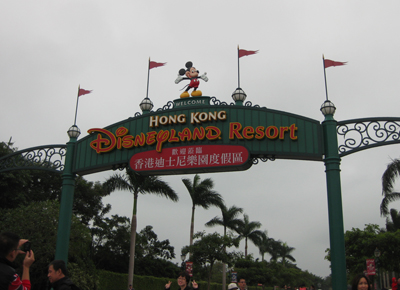 Christmas season. A big tree was decorated. It is cold in December.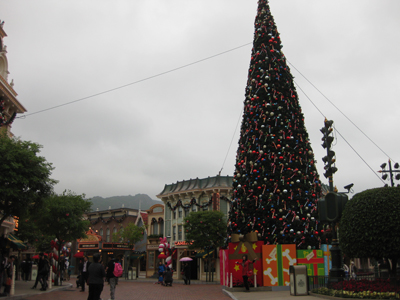 I could enjoy almost all attraction. Some of them special equipment for wheelchair users. Wheelchair seats also available. Space mountain is possible to enjoy for wheelchair users if you can move by yourself. I cannot space mountain attraction in Tokyo Disneyland. They think it is dangerous. No problem in Hong Kong and USA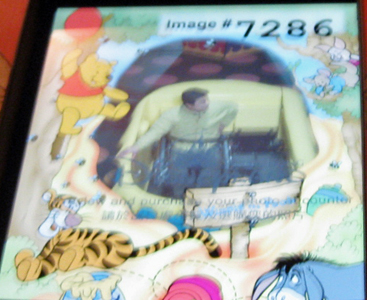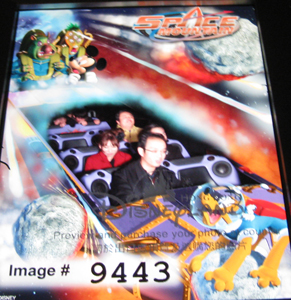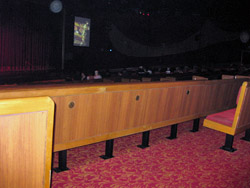 Really nice time in Hong Kong Disneyland. 2 wheelchair old women came except me. Many many wheelchair users come in Tokyo and USA. Big differences.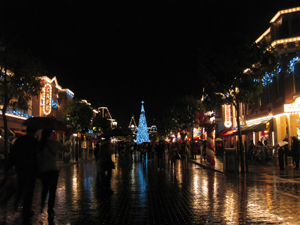 ---
meet local friends during 18 hours transit / 2008
Hong Kong airport is very useful. Good accessibility. Many wheelchair toilet. Easy access to downtown by train.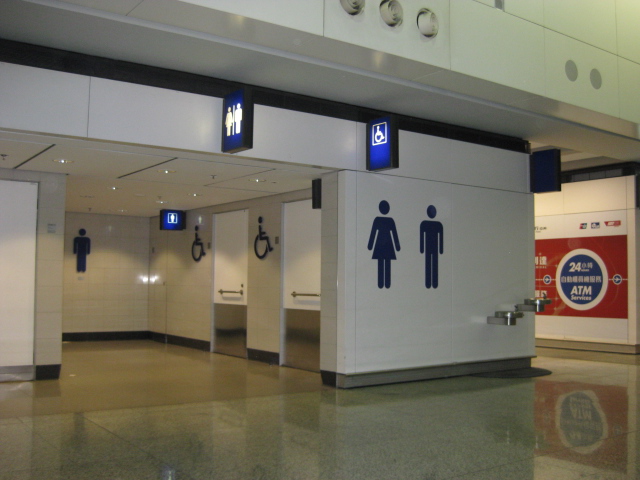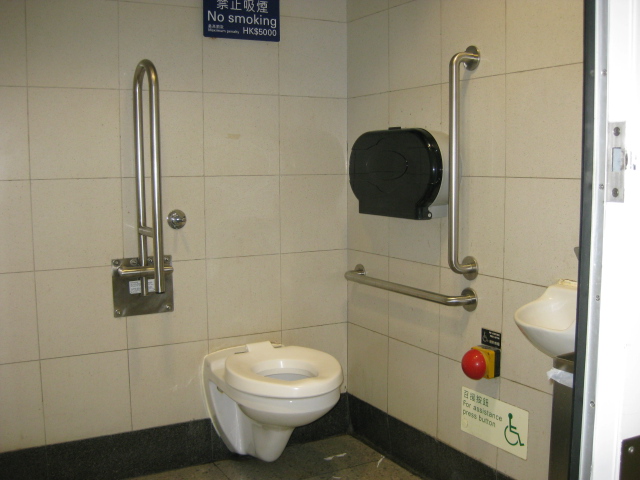 Some big restaurant have a wheelchair toilet. Not so big, but helpful for many guests.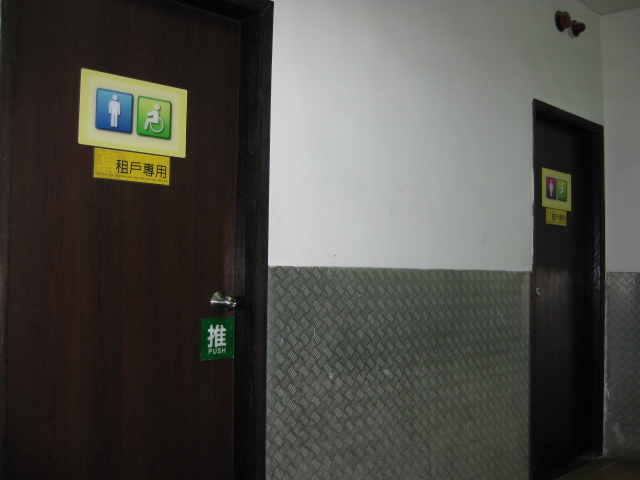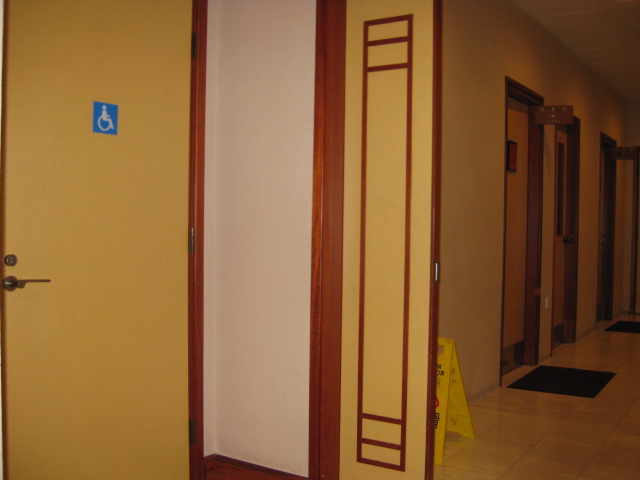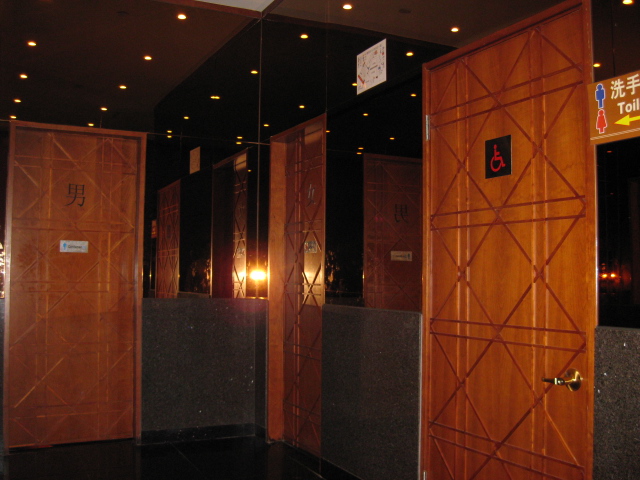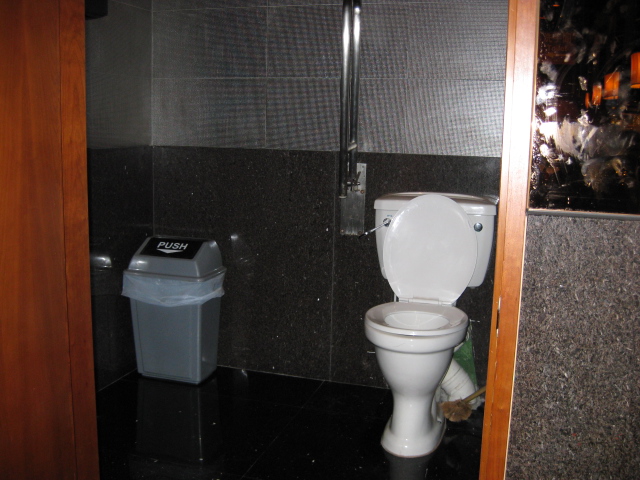 Many lift bus in Hong Kong now. Normally for local people. Foreign tourist can use it. Contact The Hong Kong Society for Rehabilitation.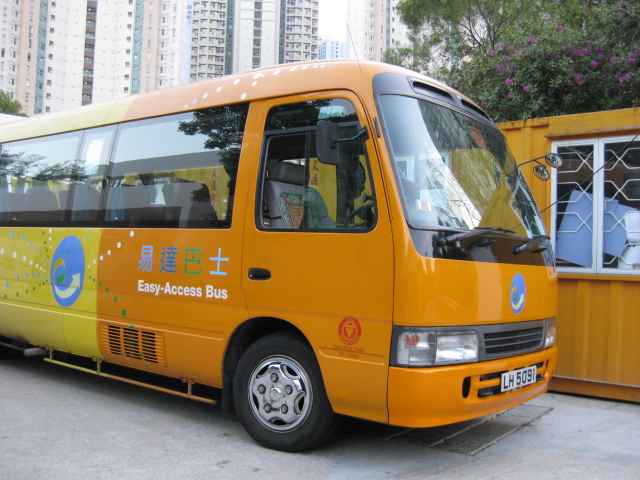 Public bus in Hong Kong are double deck like London. I hear that 40% non step bus in 2008. Near future 100 %.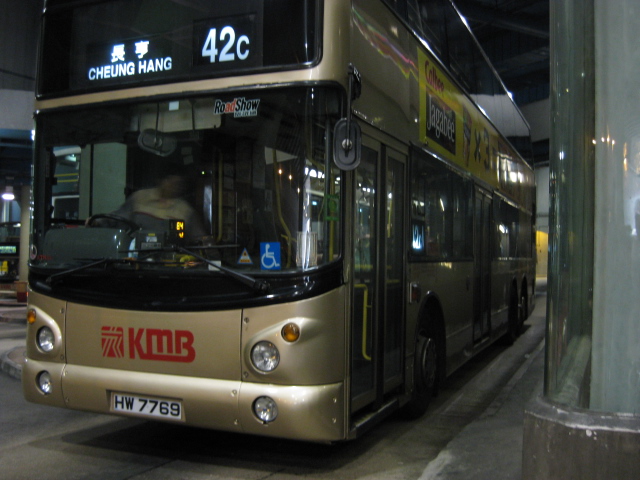 Many ramp at building. Some pedestrian with ramp and stairs.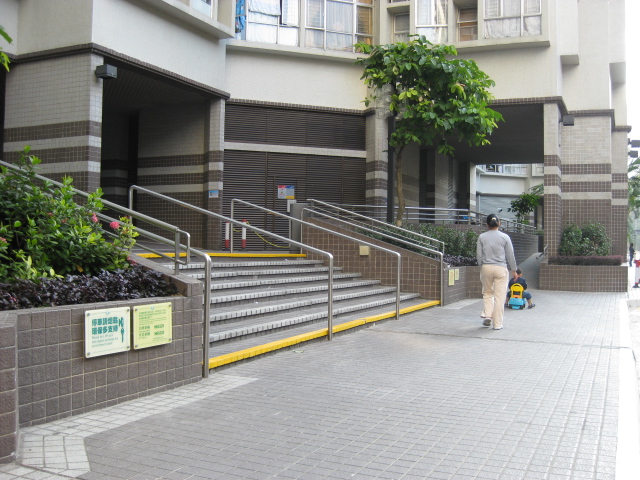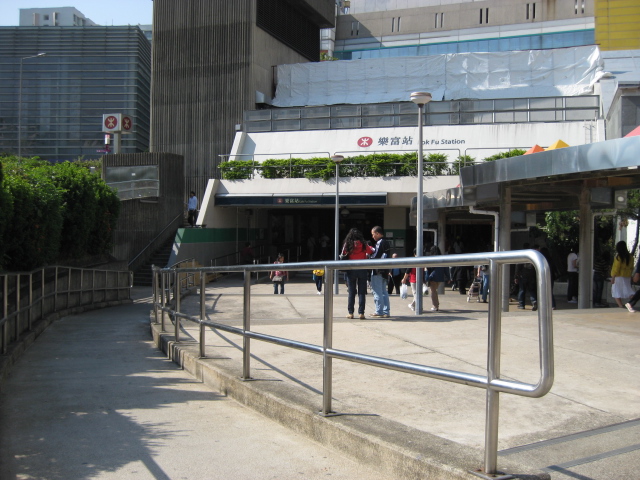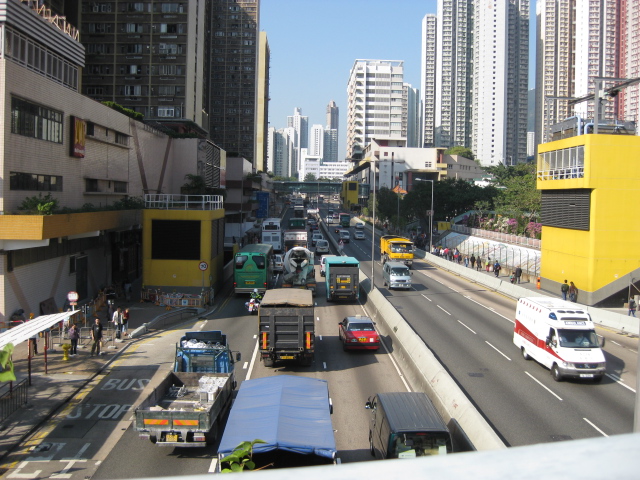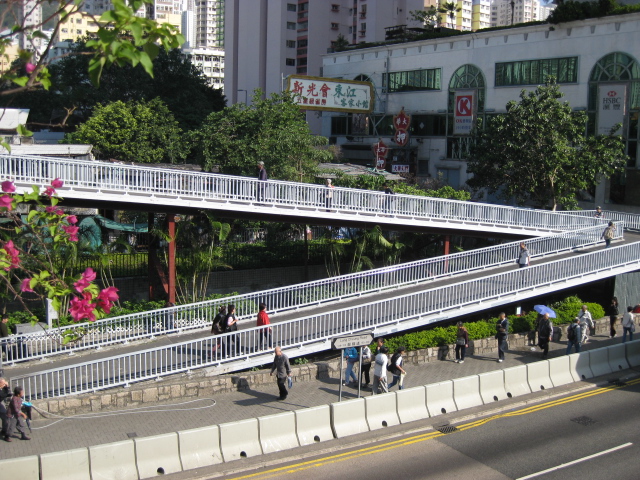 Famous temple changed wheelchair friendly. They made special ramp. Great !!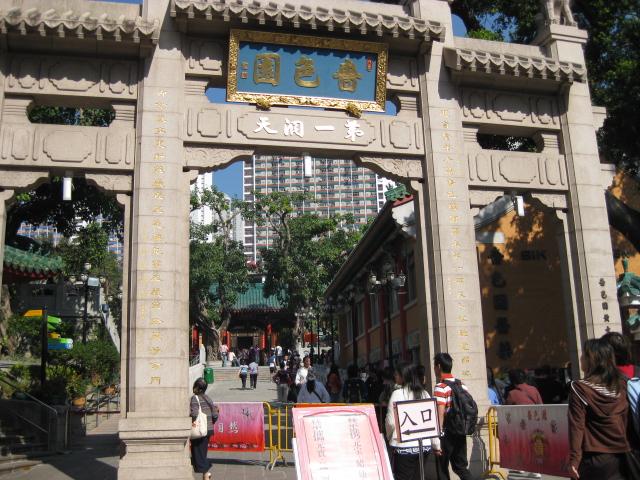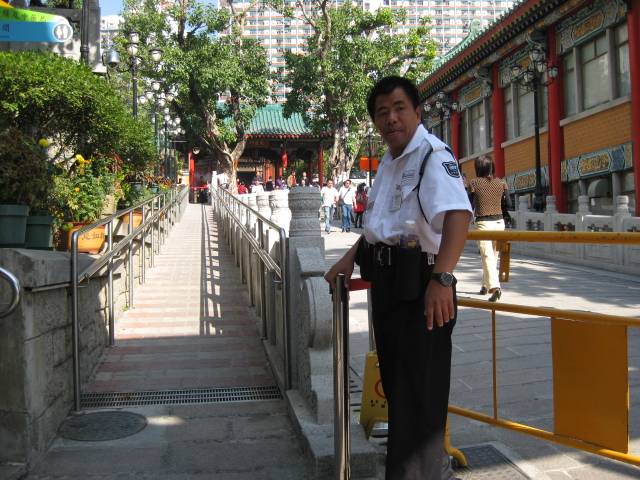 ---
3 days / meet a friend / 2003
One of my dream was watching Hong Kong Sevens rugby games. My best friend Yoshi who worked in Hong Kong got a tickets ( 3days - 750 HKD). No wheelchair seat sale.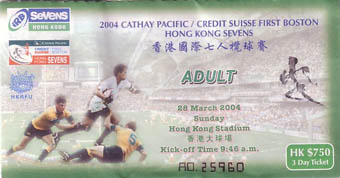 Hong Kong stadium is located 15 minutes walk on long up hill from Metro station. Stairs only at the main gate of stadium, wheelchairs must use staff and luggage entrance.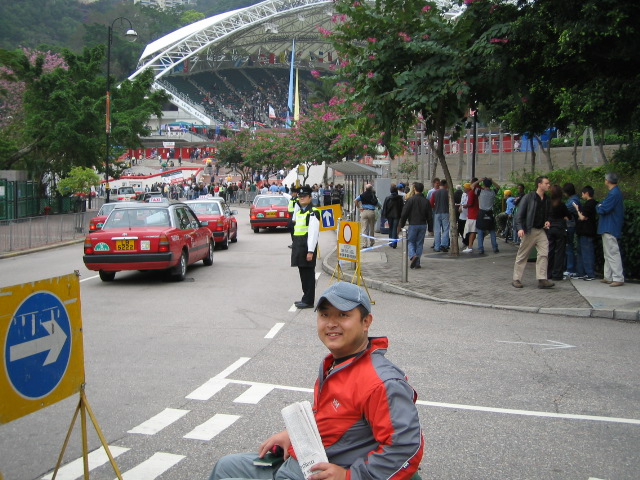 Wheelchair seats were located on the back of 1st floor. There are 3 floors in this huge stadium. The number of wheelchair seat is about 80 ( 20 seats * 4 areas ), but drink shops used half of wheelchair spaces. In fact, wheelchair guest was only I. Facility available, but no users. Sad situation. Many white people come, not many Local people.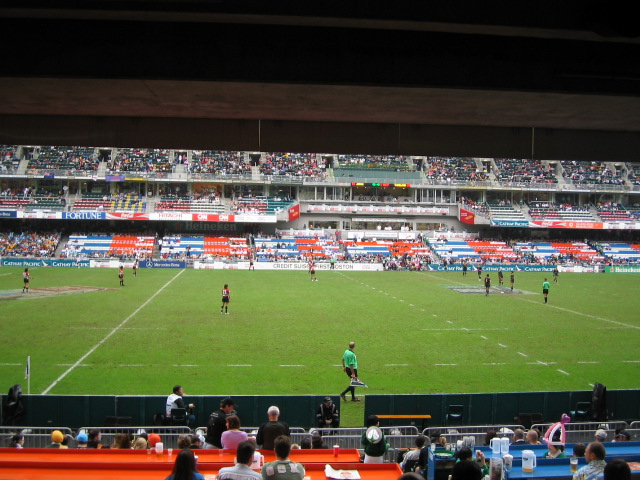 I moved 3rd floor. No wheelchair space, I sat down near exit. Good angle, nice wind, and lovely view.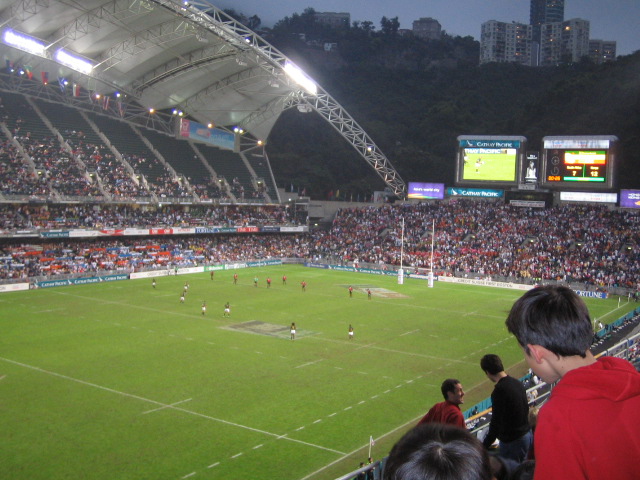 This is not only rugby watching but also big party with music and performance. Some people do not watch the game. Beer masquerade party with music on VIP 2nd floors.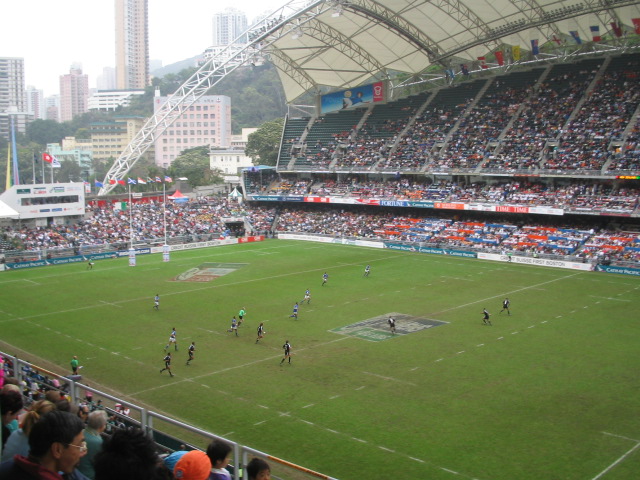 Booking a hotel is big problem during Hong Kong Seven. My friend took me a love motel in old building. It was possible to sleep alone because his apartment had stairs. The bed was round and many mirrors in the room.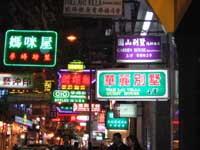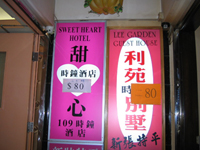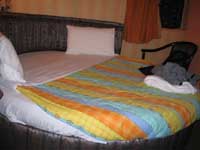 ---