3 days conference / 2017
Joined the international conference " Accessible Qatar " as one of speaker.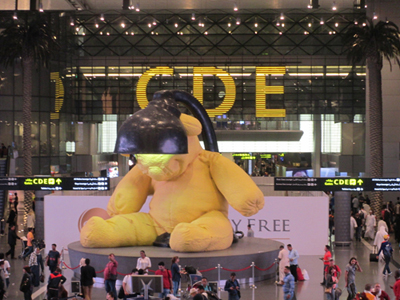 Doha airport electric carts for elderly have a ramp. My first time to see such a vehicle. Wheelchair users can use it !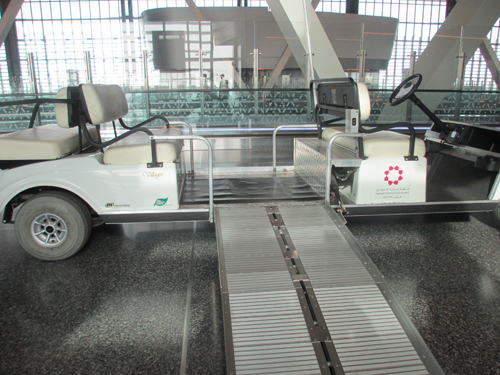 Big American accessible van waited for me. Economy rich country Qatar is motorized society. One problem this lift van. Not enough sealing height. I hit my head when I entered the car. Some power wheelchair users may not use this lift van. The accessibility in Qatar is still developing.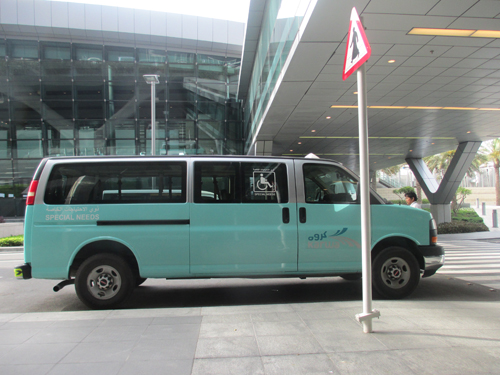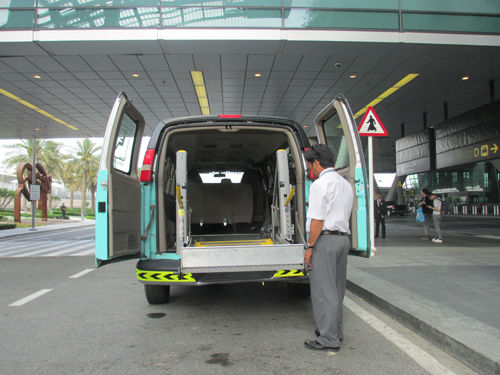 Organizer gave me 5 star hotel accessible room. Large bathroom, but no shower chair...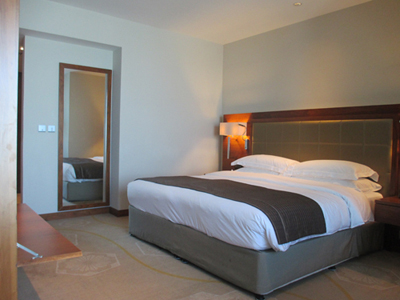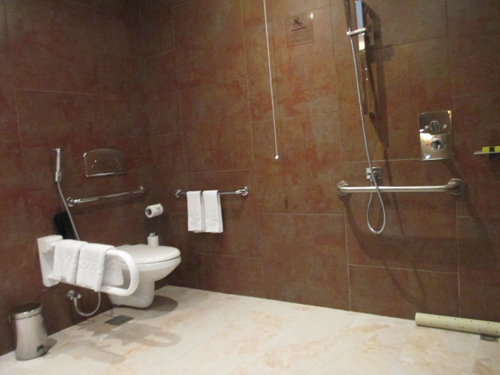 Great view from the room.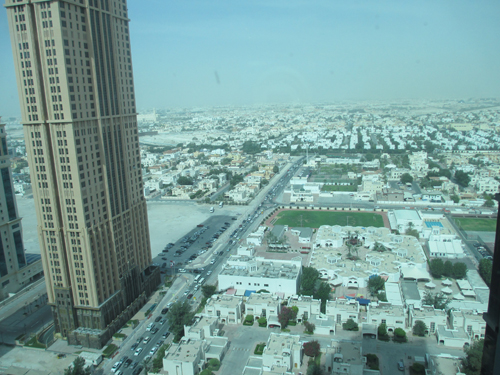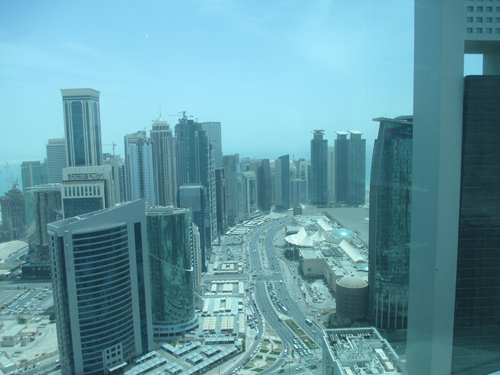 Pool on top floor. Everything luxurious in this country. So many 5 star hotels, but no so many middle class hotels in Doha.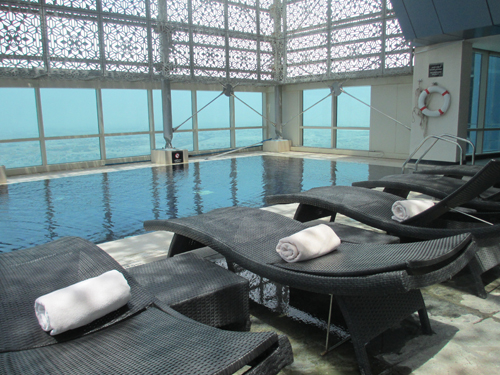 Speakers welcome dinner at Souq Wadif. Local people and tourist enjoy a night together. Best dinner place in Doha. A street looks changed wheelchair friendly. Smooth pavement, ramps to market.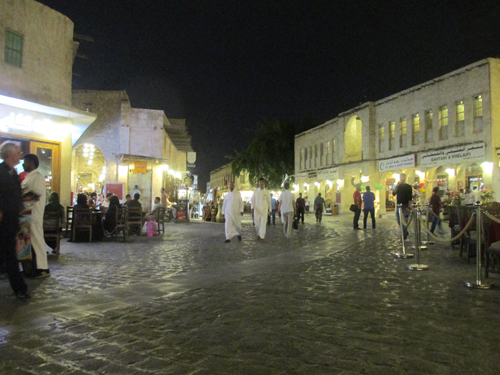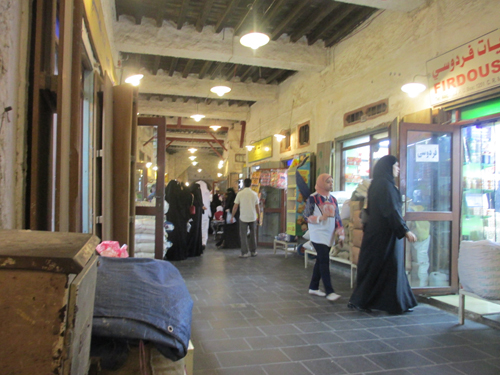 Lebanese cuisine with perfect lemonade.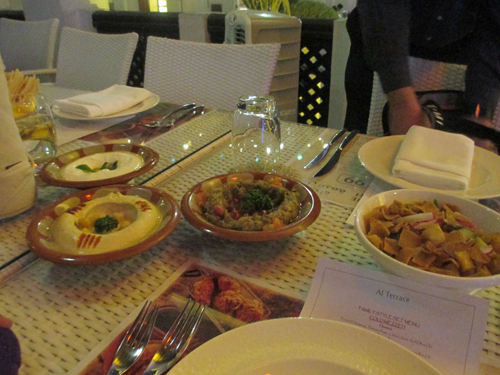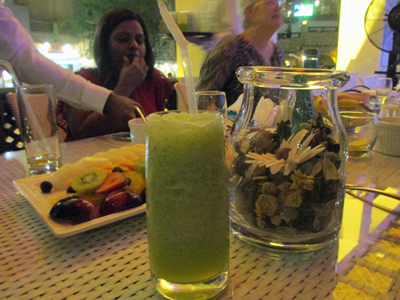 Conference at business center.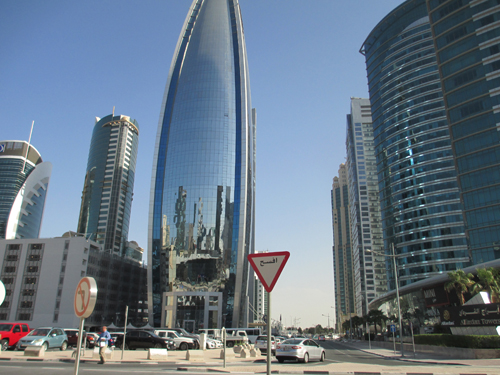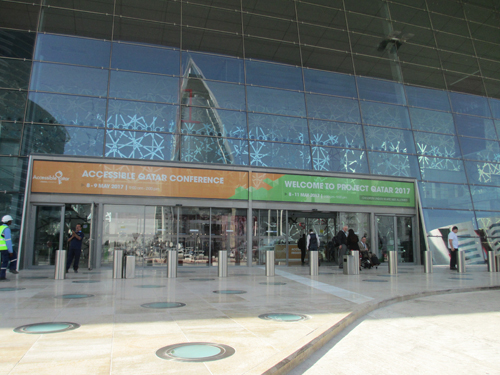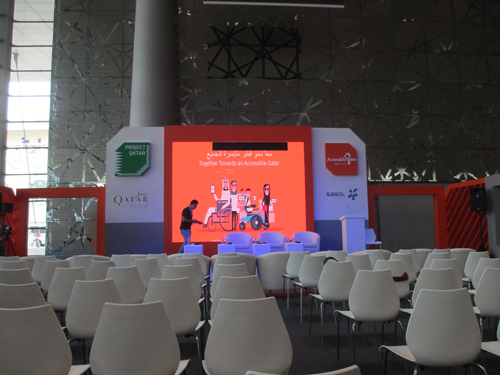 Professional accessible consultants joined together.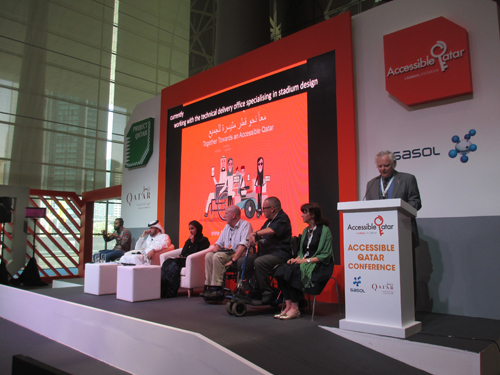 Gala dinner and award price ceremony.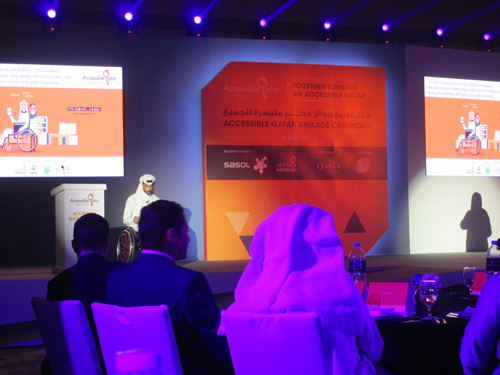 I went to Al Rayyan soccer stadium in Doha to watch Asia Champions League match.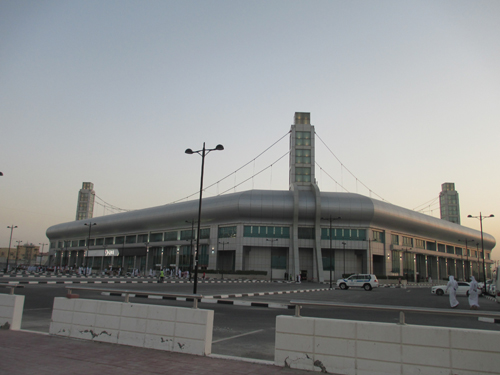 2 steps at the ticketing office. I cannot buy the ticket....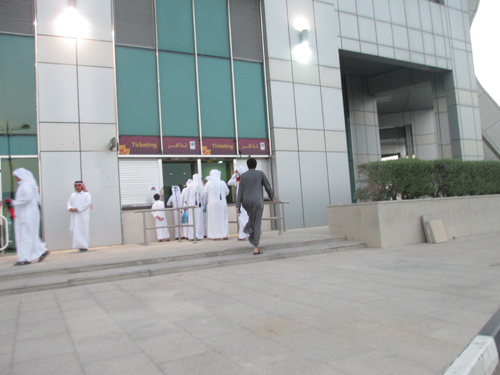 The entrance was also with some steps. Not wheelchair accessible....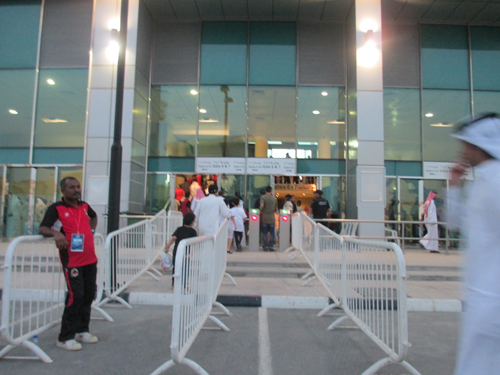 Finally I found the way to get in by wheelchair. It was the corner for evacuation and ambulance. There is a wheelchair space ! Steep ramp but the guardian pushed me. Free entrance for wheelchair guests but I wanted to pay the ticket.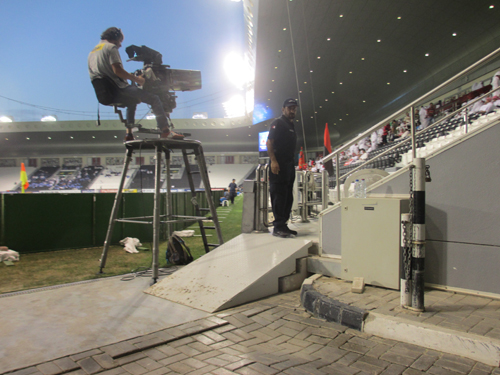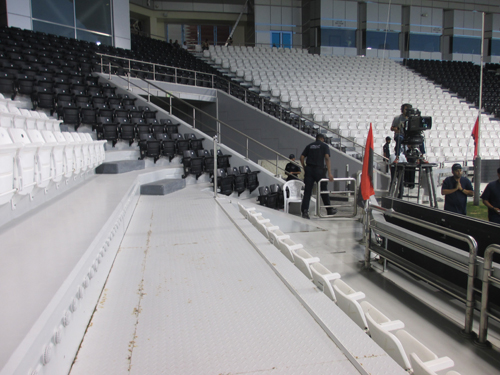 Soccer is always same. Supporters are always exicted. Here in Qatar, so many young teenagers come to the stadium with friends, but no women on the stand.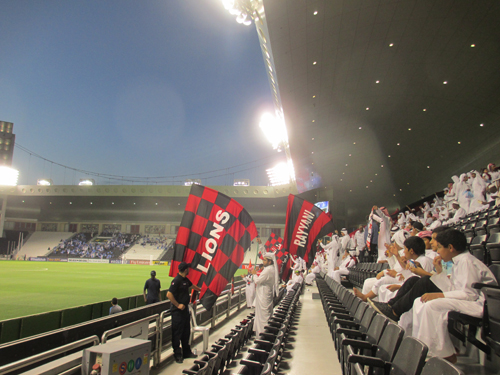 Video
Prayer time. No loud speaker and drums. Arabic stadium rule..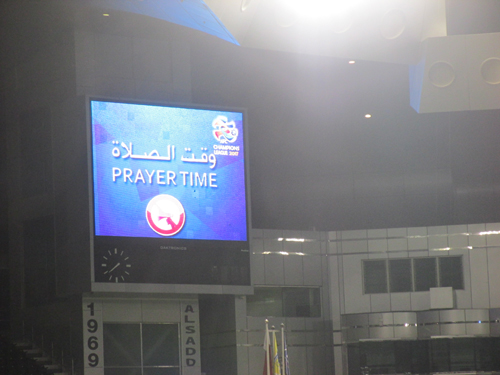 Goal !!! Happy !!!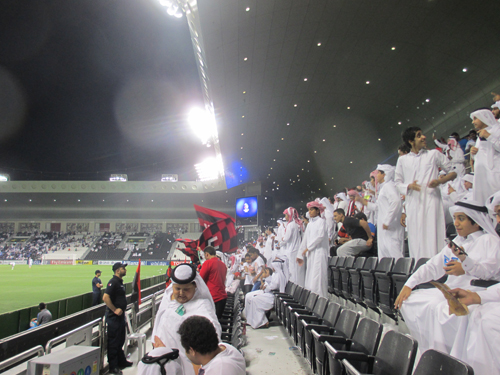 7 goals match 1 night. Nice game. This was the important match for both team because the winner goes to the final round. Many Saudi Arabians also came to the stadium.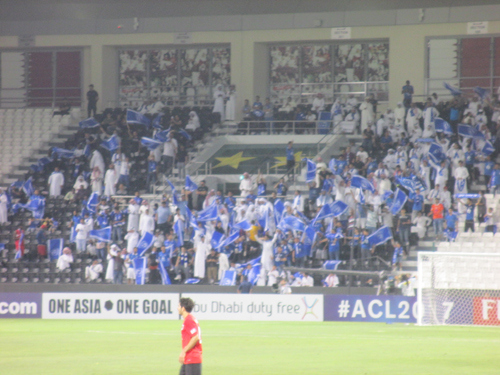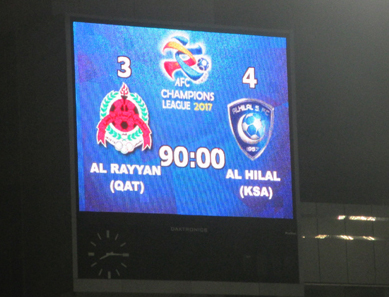 ---
19 hours transit / 2011
Visited Doha 19 hours on the way to East Africa. I went to the city center by taxi and walked around the old city Souq Wadif.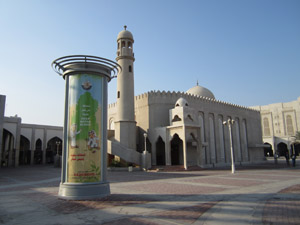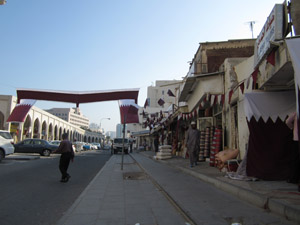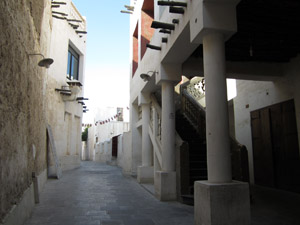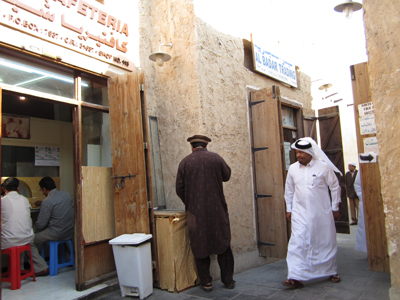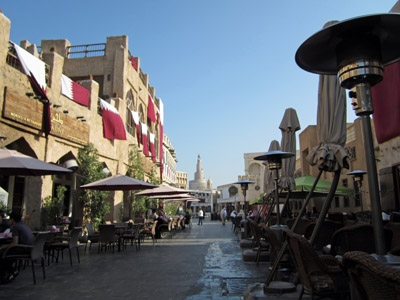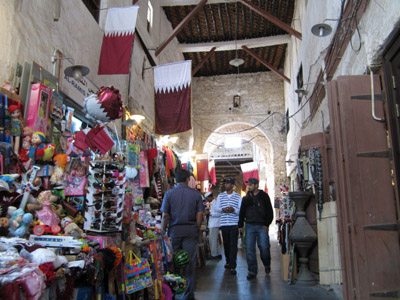 It seemed good that middle class hotels in central Doha have ramp in front.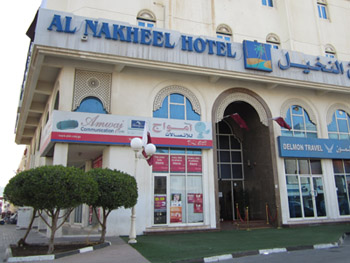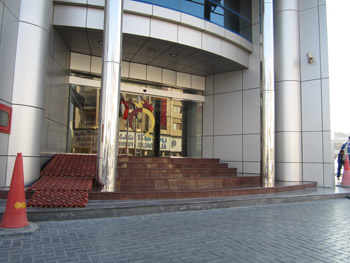 The museum of Islamic Art museum was outstanding architecture and exhibition.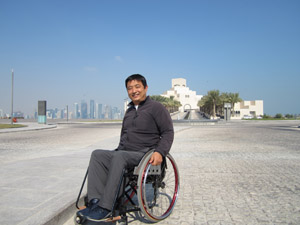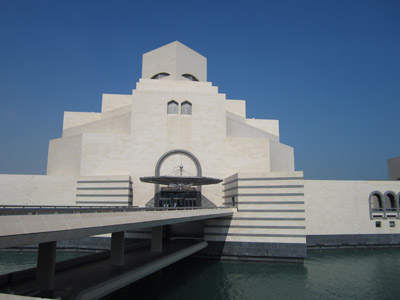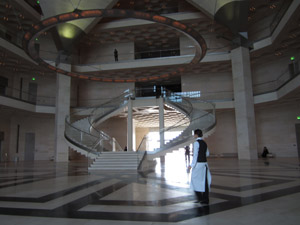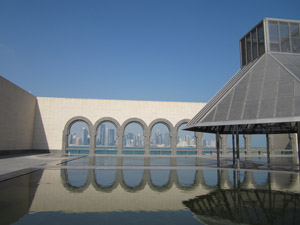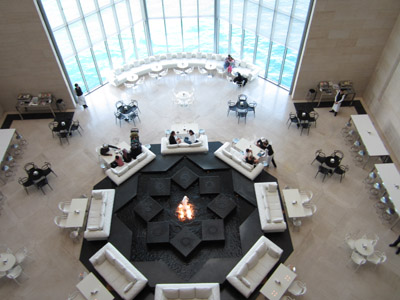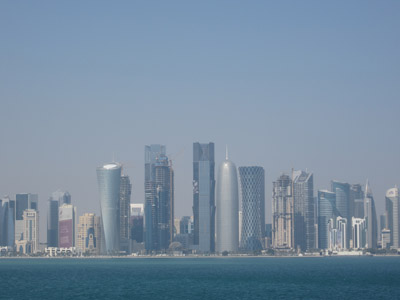 Most famous shopping mall " Villaggio ". Italian atmosphere. Skate link inside.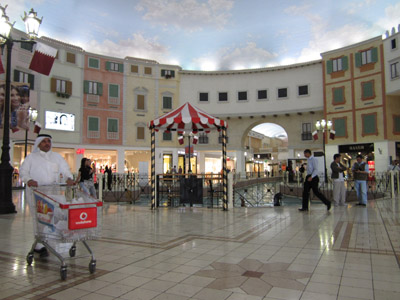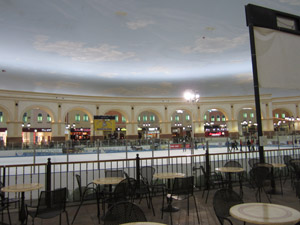 Bid sports complex beside Villaggio. Qatar focus sport event tourism.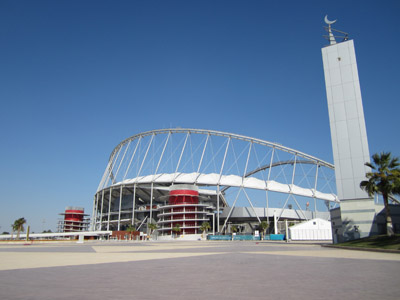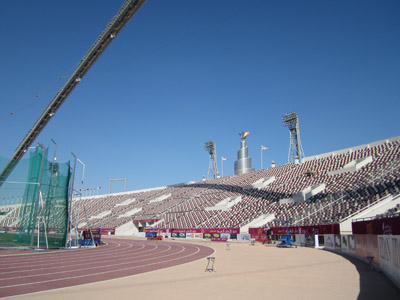 Large indoor sports facility. Soccer ground in the building !