alone / 2018
Fly from Trinidad Tobago, Caribbean island. Big KLM airplane from Amsterdam at Paramaribo airport. Suriname is ex Dutch colony. People speak Dutch.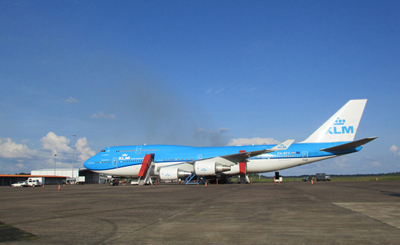 Capital downtown view from my hotel. Many races and mix culture. Indian, African, Indio, Caribbean, Indonesian, Dutch and Chinese dominate supermarket business now.
Airport taxi driver guided me a nice hotel. One of the best breakfast atmosphere. Nature wind come through. Calm and not so hot.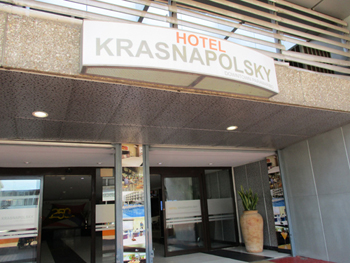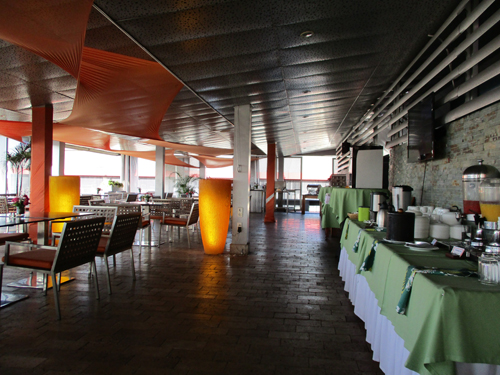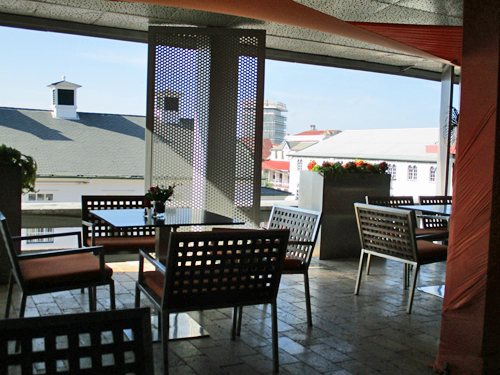 Downtown walk.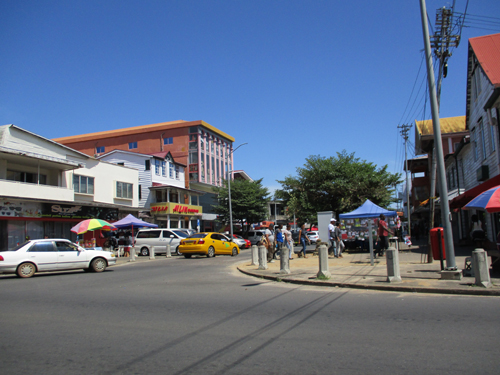 Local bus with Indian paints. Here is more sexy. Many car from Japan. Bus is too.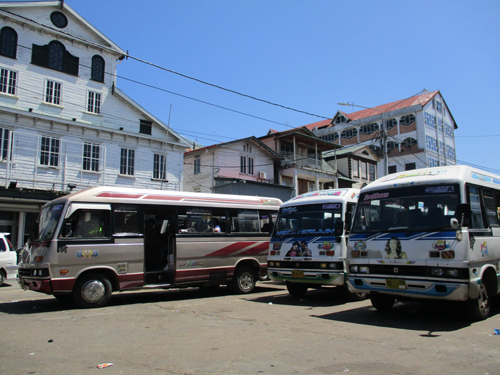 Cut my hair in the market. Small barber.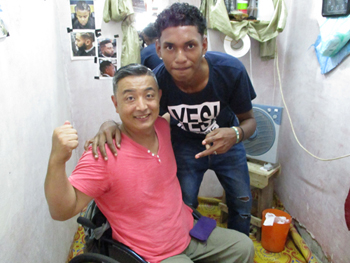 Wooden church. Good architect.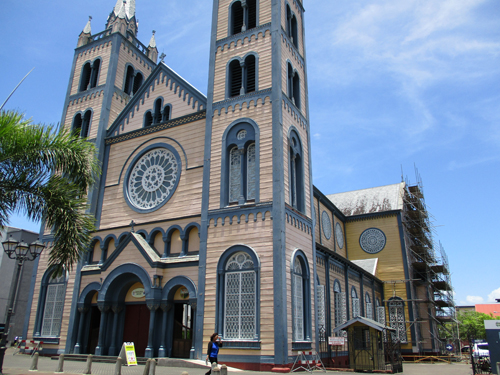 Move to the border of French Guiana by taxi. It cost 60 US$. Of course bus is cheaper, but taxi is easy way.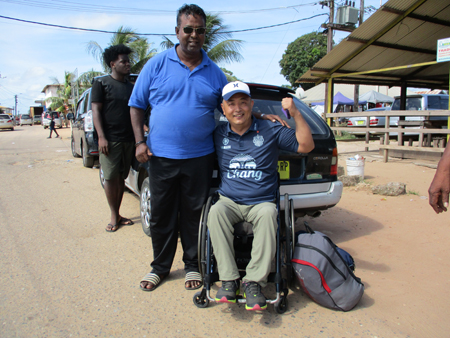 No bridge between Suriname and French Guiana. Ferry run 1 time a day. Next ferry 8 hours later. Therefore boat is the only choice for me. Many boat workers called me to use their boat. One said to me " We carry you ". Price is 20. I was thinking 20 Suriname doller (=3US$), but 20 US$. After negotiation, we agree 15 US$.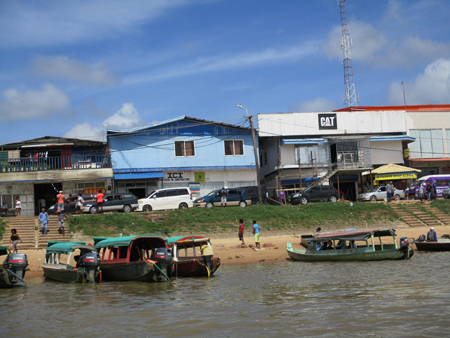 Two men carried me and wheelchair to the boat. After other 3 passenger came, the boat left the port.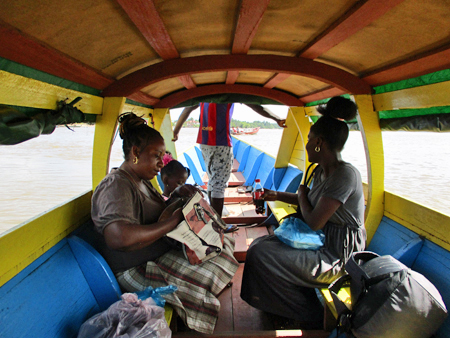 On French side, two men carried me to the van to capital Cayenne. My wheelchair was on road. They told me to pay 50 US$. Yes, easy trick. Similar pronunciation 15 and 50. Totally I denied to pay 50. My wheelchair was not beside me, I asked the van driver to bring my wheelchair. After moved my wheelchair, I started to talk about the price. I do not know regular price. May be 1 Euro per person. 10 Euro for charter boat. Anyway 50 US$ is too much. Port workers ignored us because personal issue. Oh ! here is France. individualism. One man tried to steal my bag. I hold my bad strongly, but he did not stop pulling. I was fall down on road. Other people at port finally helped me. After all I paid 20 US$.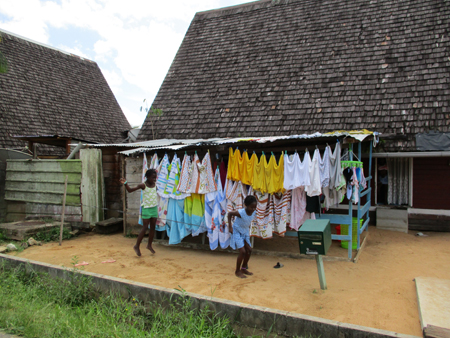 French Guiana was different from Suriname. Clean roads, organized, many white French, high costs, but climate is the same.