conference / 2017
I was invited Dubai Accessibility Forum as a speaker. Easy to use Dubai Metro for wheelchair users from airport.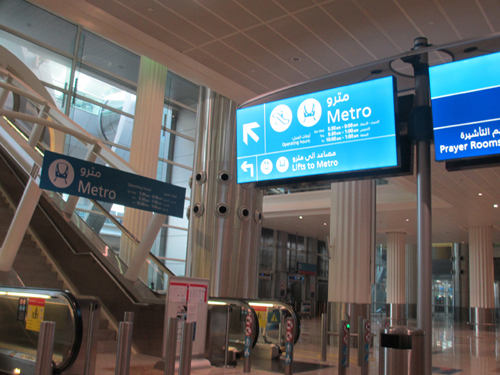 Visited the world biggest Dubai Mall. Early lunch at the food court. Indian fastfood dish cost about 9 US$. High cost in tourist area.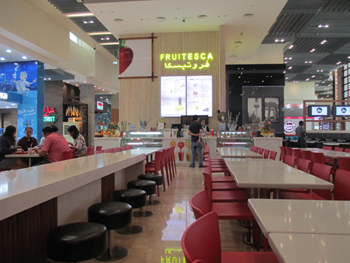 So gorgeous. Plenty of shops. Tired to walk around.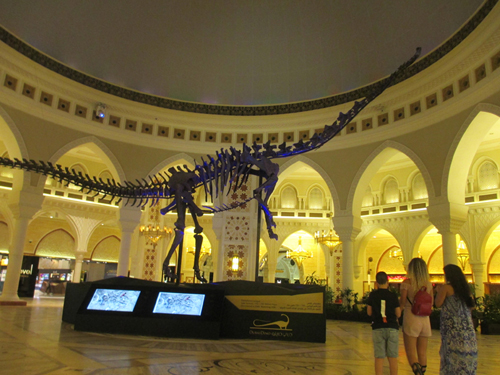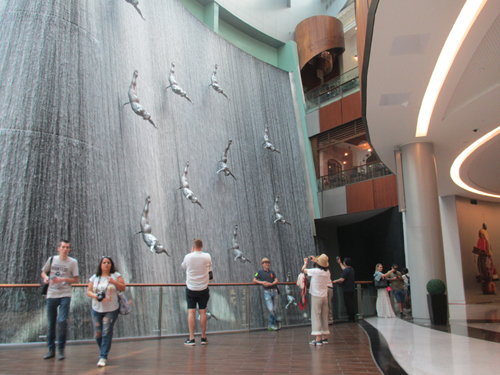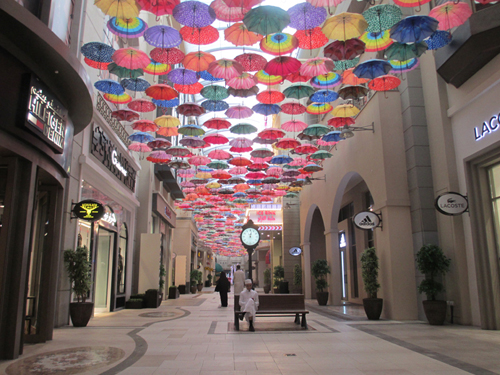 Dubai mall aquarium entrance fee is not cheep, but we can see the world biggest water fish tank freely.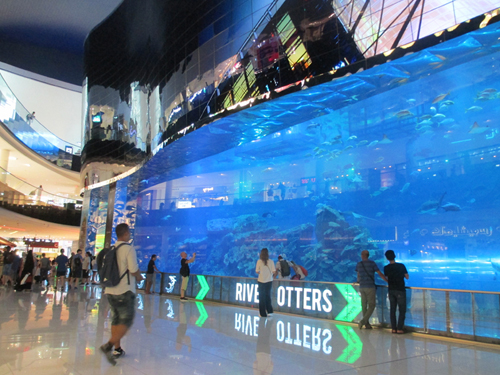 I could not take a photo all of Burj Khalifa, the tallest building in the world because of too high.
The entrance fee to the observation deck is more than 100 Euro. Rich people come here.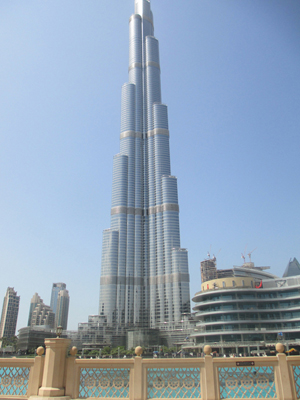 LRT runs between Dubai Marina and Palm Jumeirah. Dubai public transportation is all wheelchair accessible because everything new and good accessible regulation by Dubai municipality.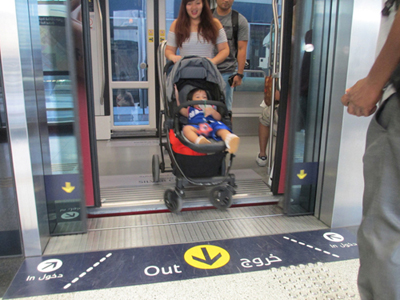 Each facility is good accessibility, but they forget the connection route on the road. The connection road go though a huge parking lots without any side walk from LRT to Monorail. Local people do not use public transportation. They move by their own car. Tourists and foreign workers only use the public transportation.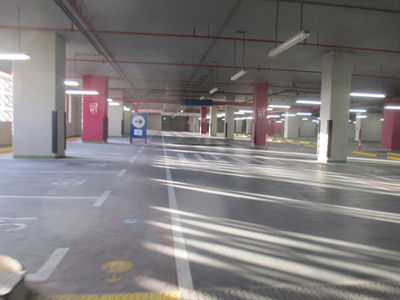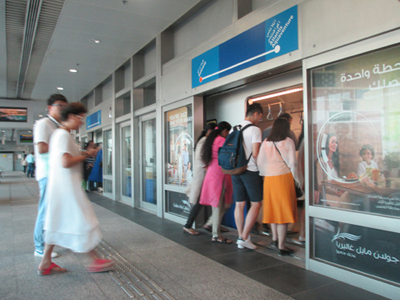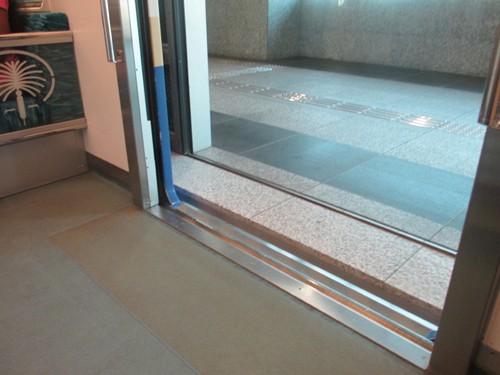 Sunset at Atlantis Hotel.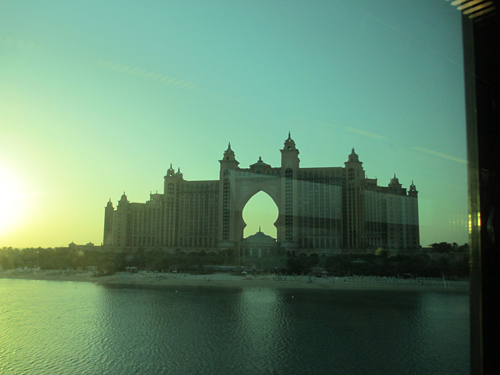 Big water park at Atlantis Hotel. The entrance fee is 70-90 US$. Not cheep, but gorgeous facility.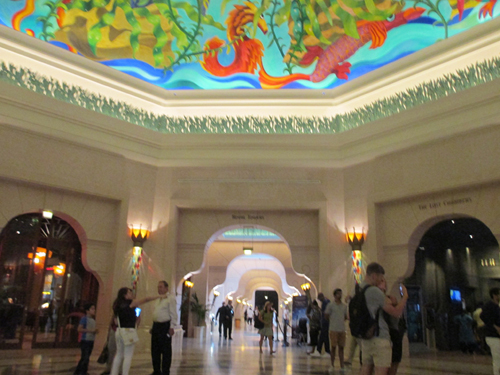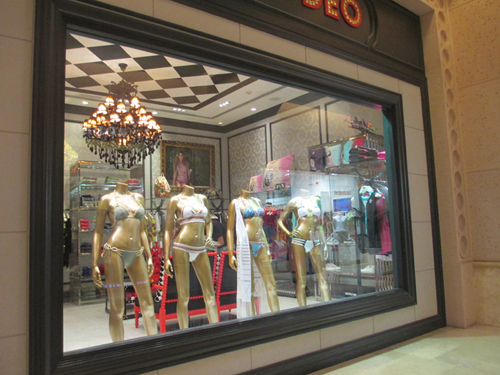 Dinner at beach side near Atlantis hotel. Hamburger meal costs 10 US$. Not special one. Everything high cost in Dubai...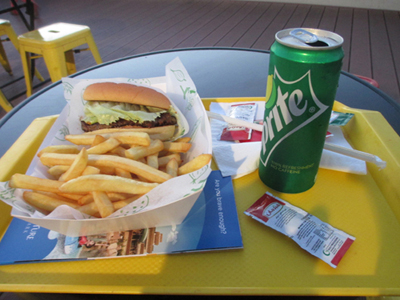 Many many tall buildings in Dubai.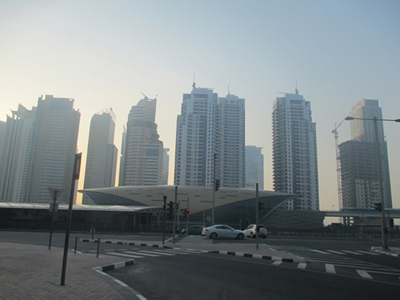 Future Accessibility Summit Dubai. Check my speech on the local newspaper.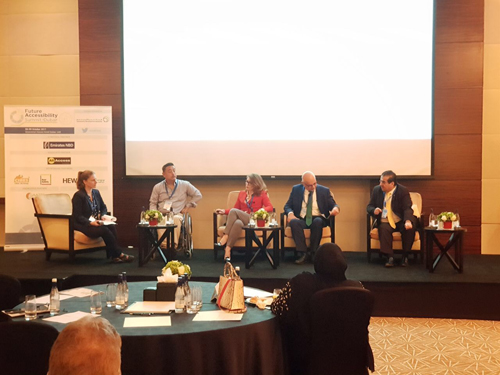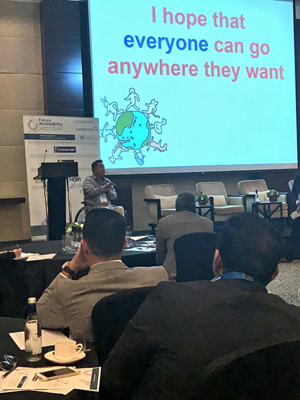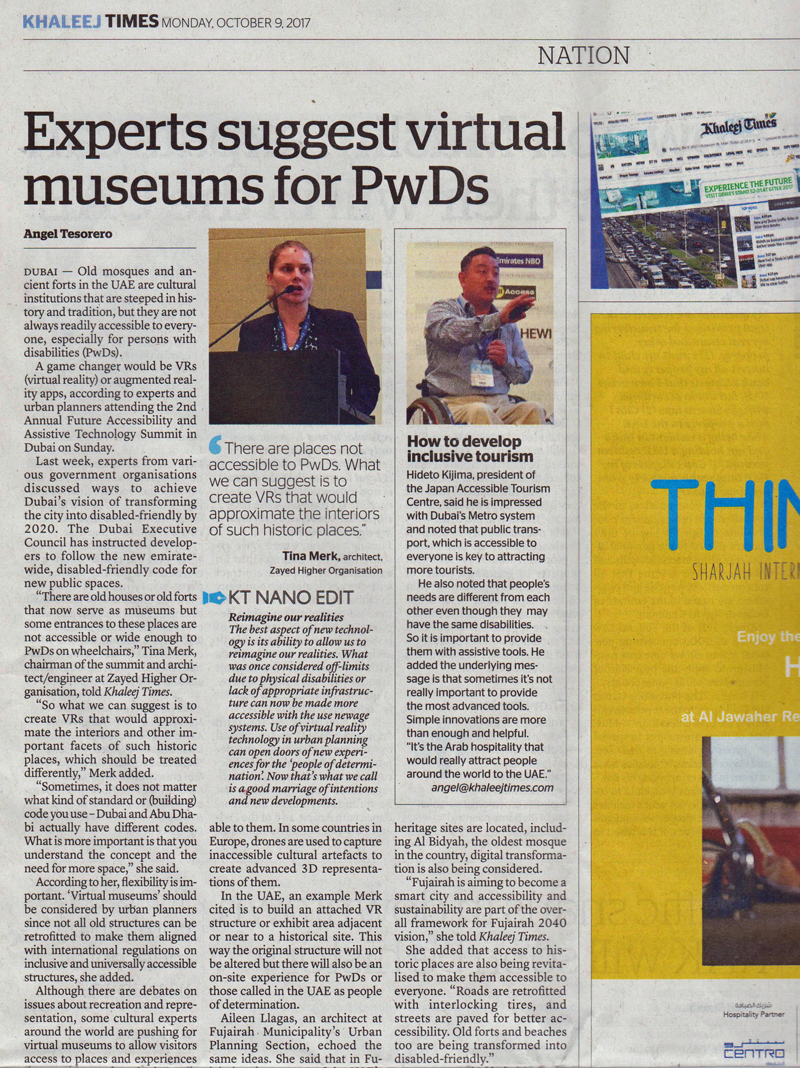 ---
transit / 2012
I have used Emirates Air 4 times before. Each time I was so surprised the speed of change. Here is terminal 3, special attendant service area. The space is more than 5 times as big as before. Duty free shop also open for elderly and disabled passengers.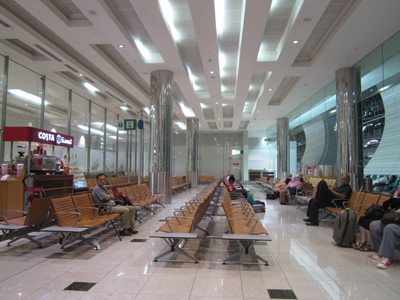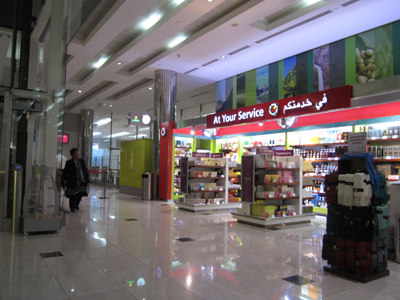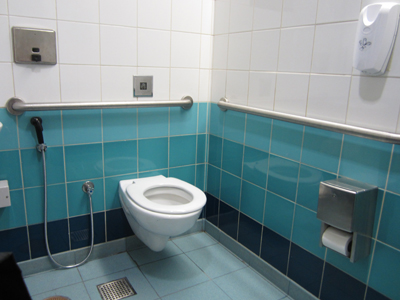 Today Dubai Metro is great helpful for tourist and wheelchair users. All the station are full accessible. No gap between platform and trains. There is a space for wheelchair.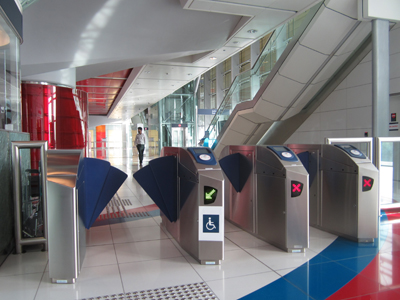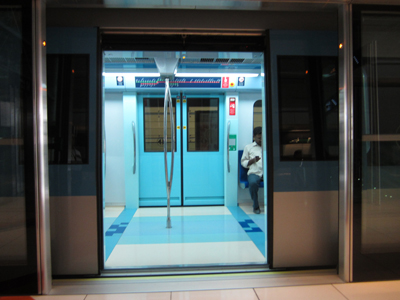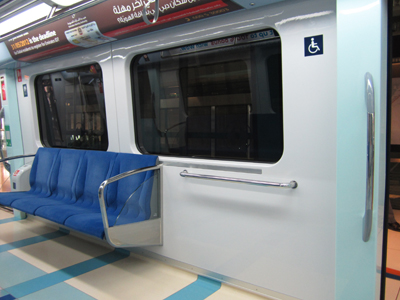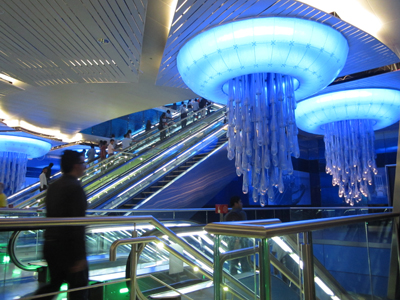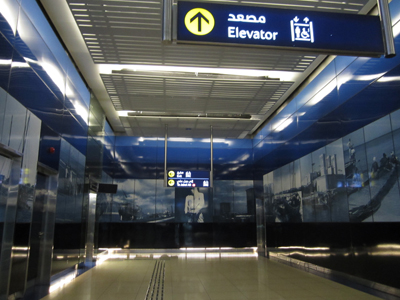 I went to Emirate Mall and took a photo Ski Dubai. My Iranian friend works in Dubai. We had a nice dinner. Today Dubai is world international city. Not so many original residents, but so many foreign workers and tourist from Arabic, south Asia, Africa, Europe, Oceania, East Asia.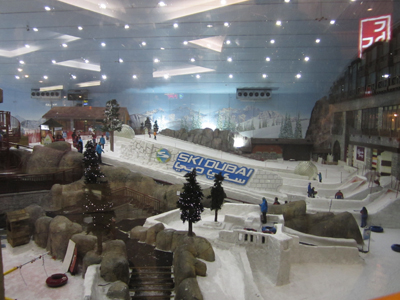 Dessert safari is main activity for tourist. It was so fan. Beautiful sunset and nice dinner in the dessert.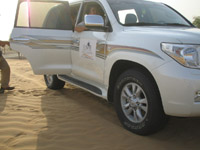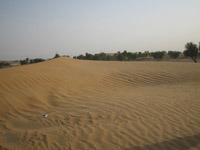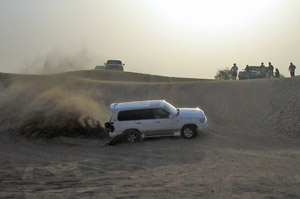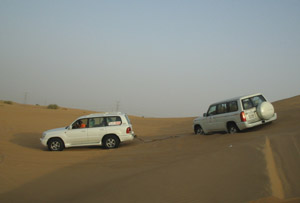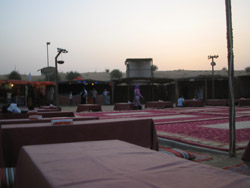 ---
* Qatar *
19 hours transit / 2011
I went to Doha city using a long transit time. Not bad to walk around the city in December.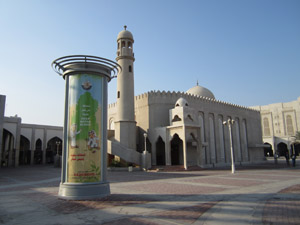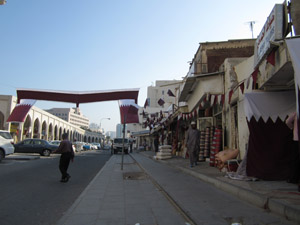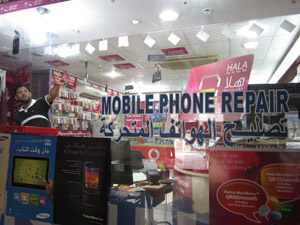 Old city restored and upgraded. We can enjoy walking in small maze. There are nice international restaurants.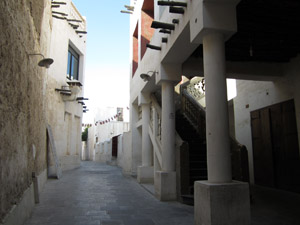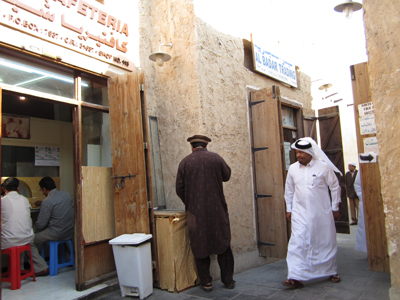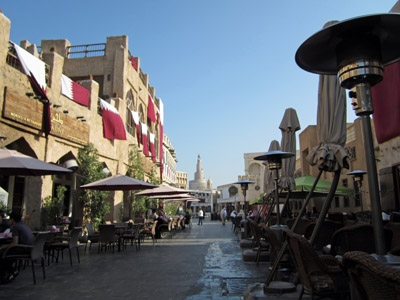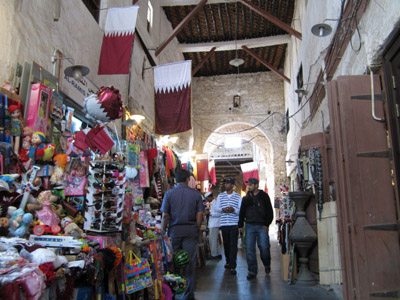 Museum of Islamic Art was so nice. Good Islamic design buildings and great view. Yes perfect accessibility.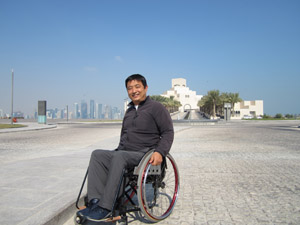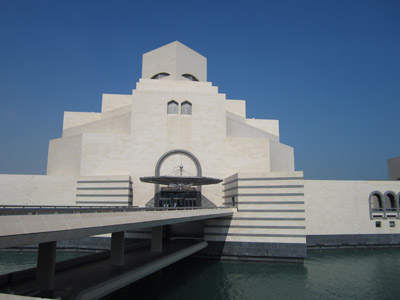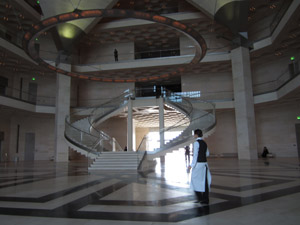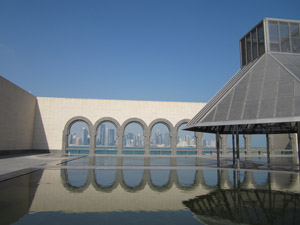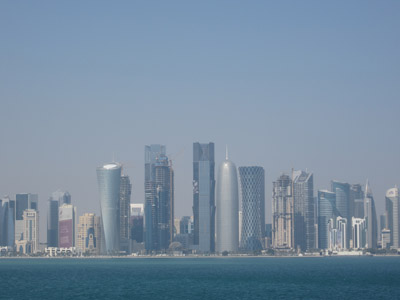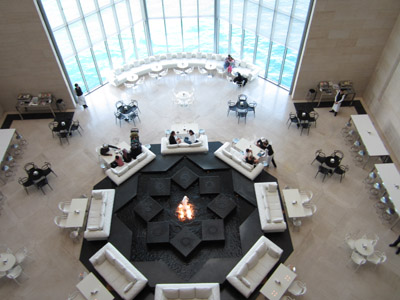 Shopping is main attraction for residents. Many shopping centers in gulf countries. I feel all the same in the world. Not so exciting for me. This huge shopping center has a canal and skating link.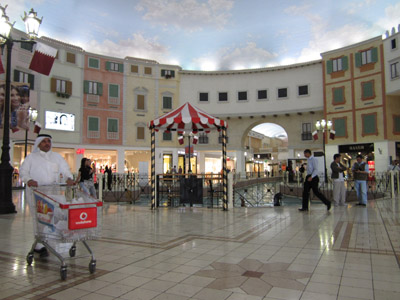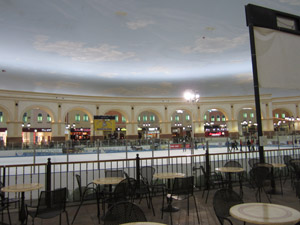 Doha is the host country of FIFA soccer world cup2022. When I visited there, Arab Games were held. There are modern sports facility. Oil rich country. Indoor soccer stadium was beutiful.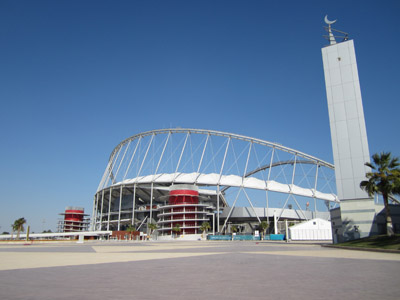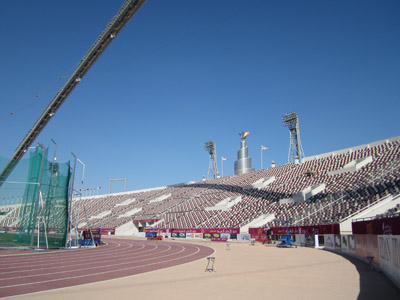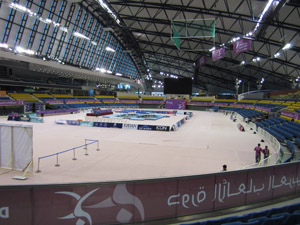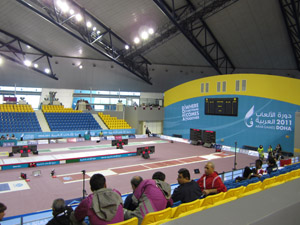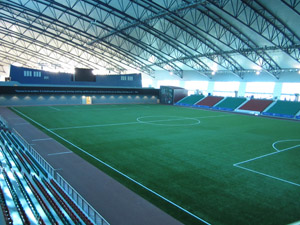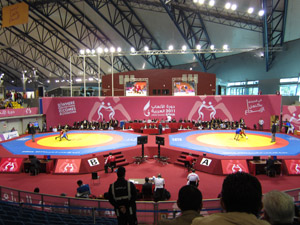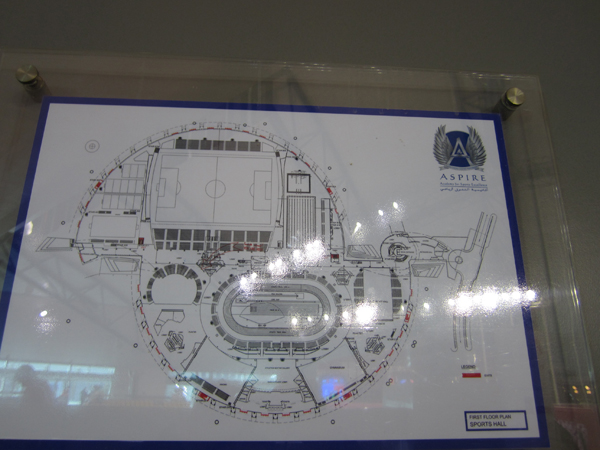 Not bad accessibility. Wheelchair toilet available in public space. Some ramp at entrance on local hotels.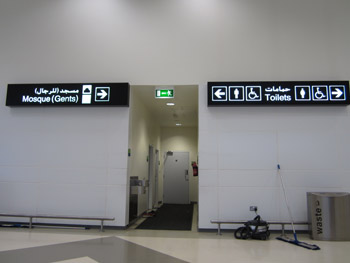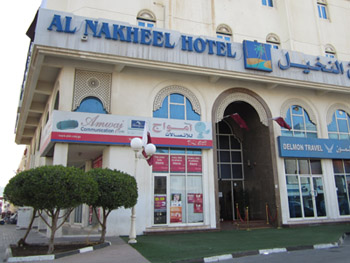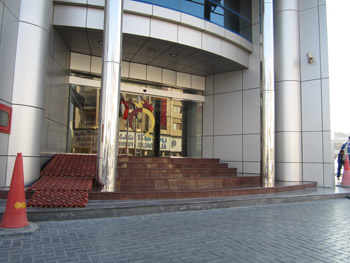 ---
* Oman *
2 days / 2012
Old souq is fan to walk. Not so hot inside. Many local people come and buy.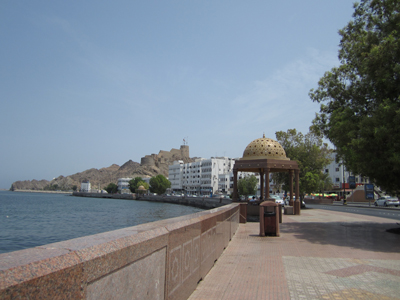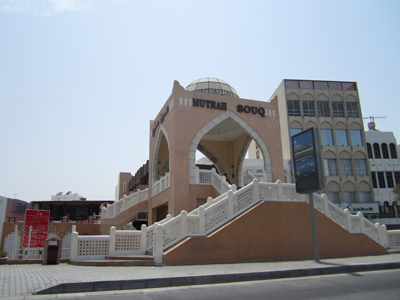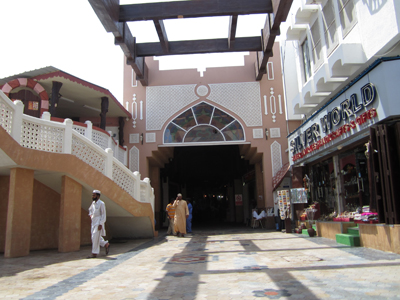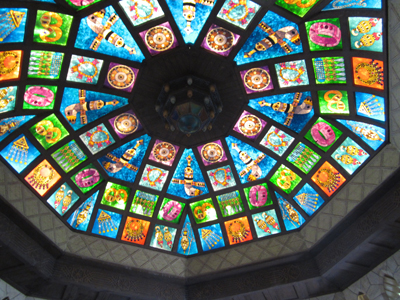 Nice door of local house.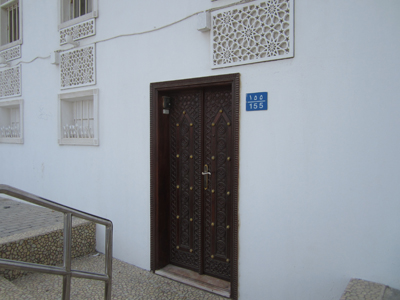 Fish market. I love eating fish.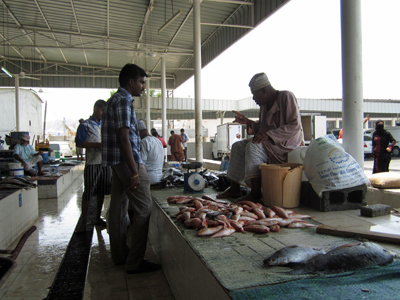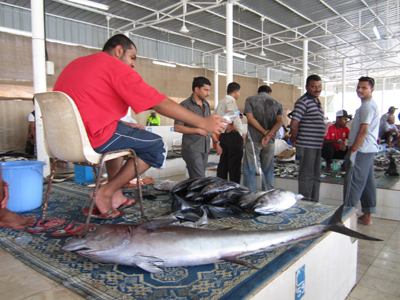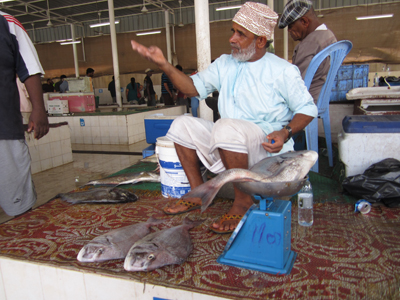 ---
* Kuwait *
2 days / 2012
No tourist area. I just stayed over night. It was difficult to walk around the city on wheelchair. People move by car. No sidewalk.