Port Moresby / Papua New Guinea
Papua New Guinea is the most difficult country to find barbers or hair salons in my 22 years 128 countries world travel experience. I did not find barbers and hair salons in local villages. I do not know why no barbers in town. The reasons is naturally cully hair ? But many barbers in Africa for examples. They do not have a custom to cut hairs ? No business in village ? Madang city, I walked 2 hours in central for finding barbers. One is in luxurious hotel and the other is in town. Only two hair salon in city. And the price is so high. It costs more than 10 US$. I was thinking 1 US$ before coming.
Capital Port Moresby, there are many hair salons. Many taxis run in city. No taxis in other cities. Yes, Papua New Guinea is really unexplored nature jangle country. My Papua friend who studied in Japan took me a barber in a shopping center during the transit time. This red color barber owner is Philippine lady. Rich people come this hair salon to cut hairs and treat beauty cares.
25 kina = 12 US$ 2013/12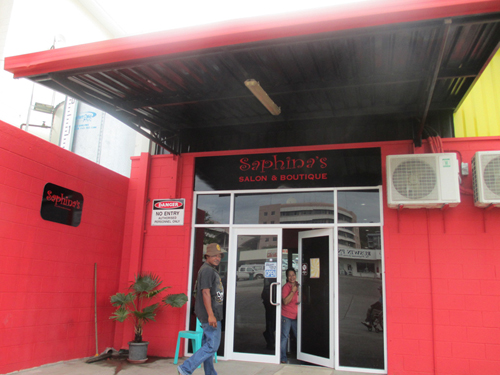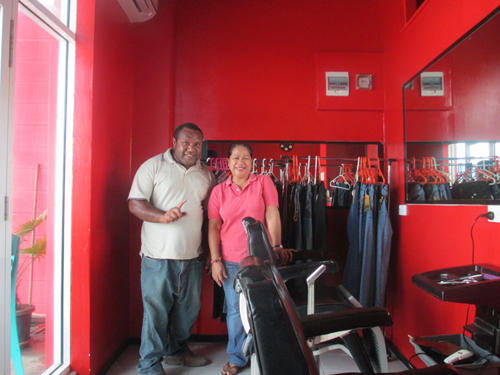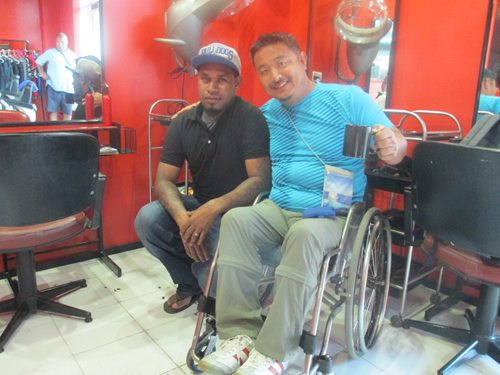 ---
Another hair salon in the same shopping center. They did not open at 09:30. No staff there. The price is the same. It costs a lot.