Sydney / Australia
I found an antique barber at Kings cross which are famous night place. Only men like this area. This barber is an independent house though here is one of noisy area. It means a lot of history. Many are regular visitors and elder person. Other cheep barbers around cost 12 Australia dollar. Politely and gently nice barber.
20 Australia dollar = 14 US$ 2008/11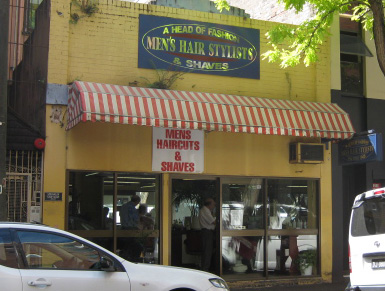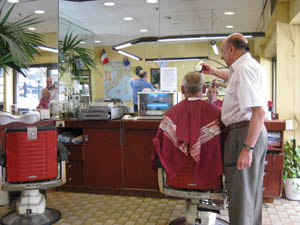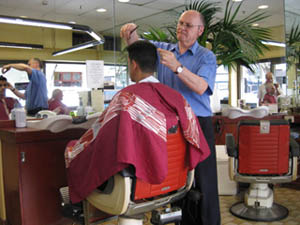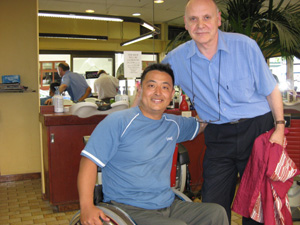 ---
Gold Coast / Australia
The most cheep price barber in a shopping mall. Customers must buy the ticket in the vending machine. I did not know the vending machine does not pay back changes. I put two 10 dollar, so I explained the staff to give back 5 dollar. Only 10 minutes cut because of cheep price barber. The hairdressers were all Asian ladies. They were not so friendly without smile. They just work and work. Cheep price means no service.
15 Australia dollar = 15 US$ 2013/03