Some barber shop do business only at night.
Sexy ladies there. Special service in a room behind or upstairs.
Here are normal barber shops, of course.
---
Luoyang / China
Very historical city beside the Yellow River. Many hair salon along this local street. Unisex hair salon. Cheap price and good technique. Chinese hair and Japanese hair is the same.
10 yuan = 1.5 US$ 2010/04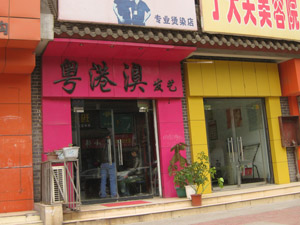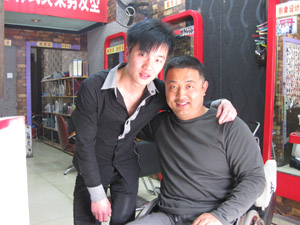 ---
Shanghai / China
Shanghai is changing so fast. Now many modern sky building and latest fashion shop there. People's dress are the same as Japanese. Many stylish barber and hair salon. 9 years ago I visited Shanghai. The landscape was different . At 9:00 pm, I found a fashionable barber in downtown. No steps. Shanghai night is sleepless. Many shops run until late night. So smoky inside barber. Workers smoke tobacco. Dancing music sounds a big volume. I was asking by myself " Here is China ? ". Like Hong Kong. This barber is unisex. The price is cheap because of downtown. Busy and popular. They washed my hair automatically on my seat. It was kindly and carefully. Excellent !! Their skills are so high. Only problem is smoky.
20 yuan = 2.5 US$ shampoo : 10 yuan = 1.3 US$ 2006/03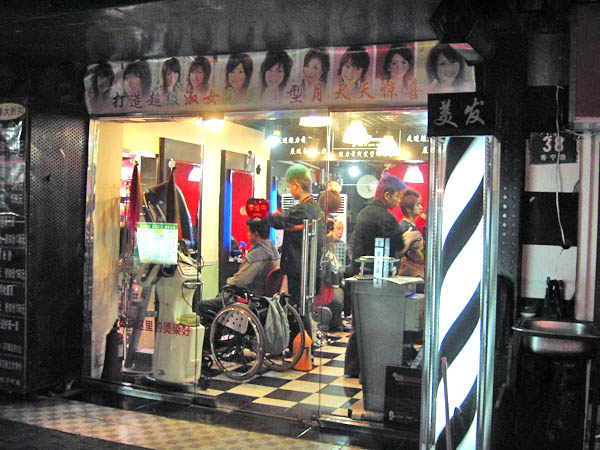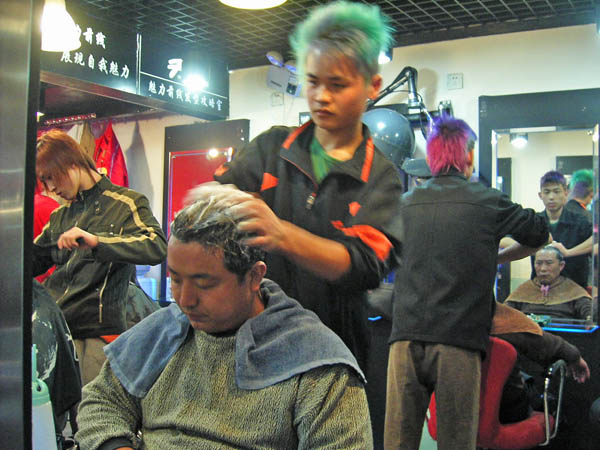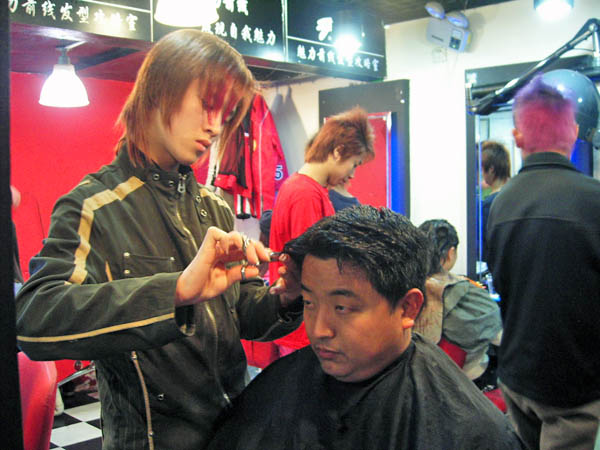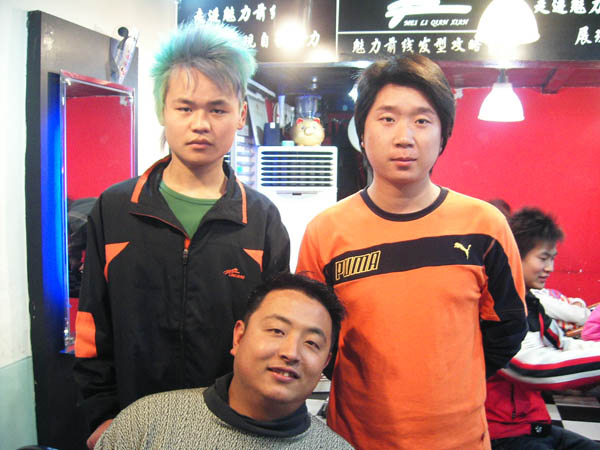 ---
Shenyang / China
In a residence area, I entered a dirty but nostalgic barber. Though there are many fashionable barber and hair salon, I chose an old days China barber. The skill is good because Japanese and Chinese have the same hair shape. Old and small shop, but all tools are ready. China is the world factory. All the product are made. No understanding each other. It was so tough to communicate. So I was cut so short over my request. The hairdresser threw garbage among shaving. They do not care about sanitary in China.
5 yuan = 0.6 US$ 2004/07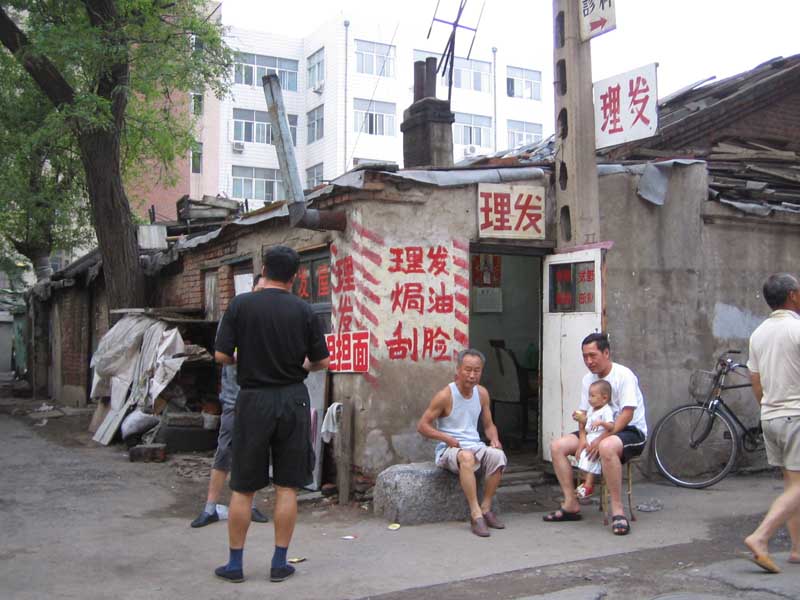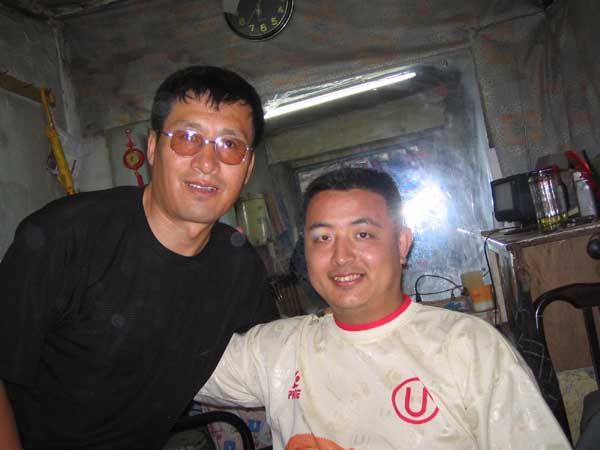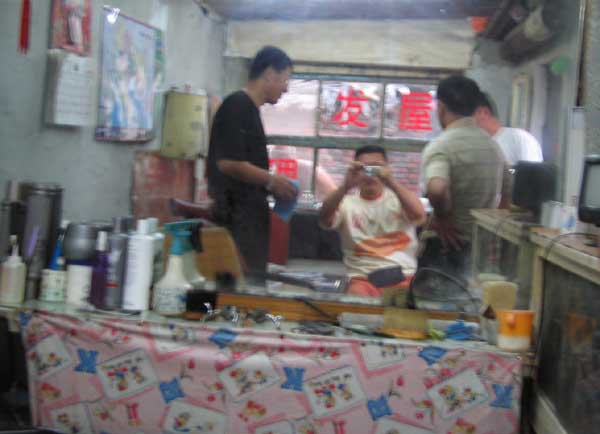 ---
Guanzhou / China
I entered a fashionable barber on the main street. High class barber are mostly unisex. It was interesting that TV is beside each seat. Among cutting, we can see TV. Other high class barber and saloon also have TV beside seats. I guess it is a status symbol " rich ". The skill was very good..
39 yuan = 5 US$ with shampoo standard barbers are 10-15 yuan. = 2US$ 2001/07