In ex Soviet Unions countries, it is difficult to find barbers and hair salons. Not many, not showy, located not good place. There are some hair salons (both men and women) in central city, but I want to cut my hair at a barber only for men.
After getting a night train ticket at Tbilisi railway station, I tried to find a barber. There were 2 hair salons in huge street shopping area near the station, but they had steps. I walked to residential area and finally found one hair salon. For foreigners it is not easy to read Georgian language. We need to see shop inside. Men's room and women's room were separated. He cut my hair so well.
5 Lali = 3 US$ 2014/07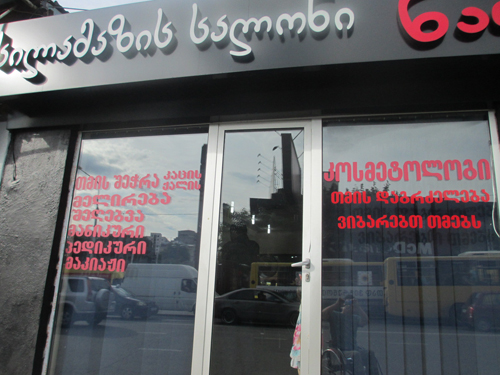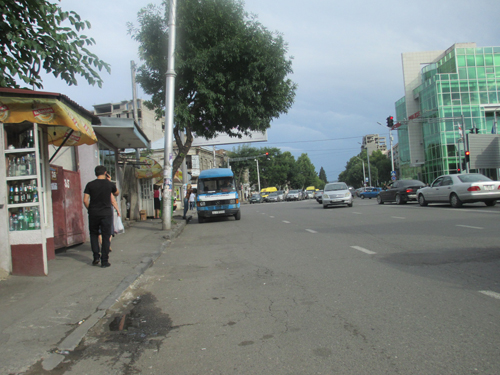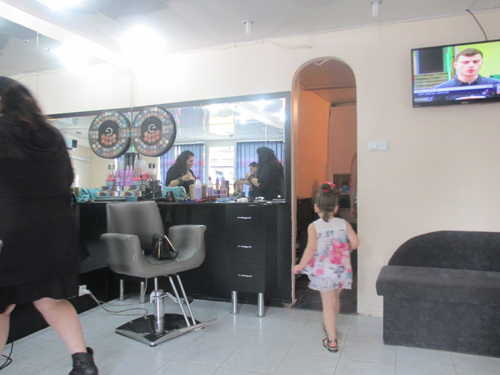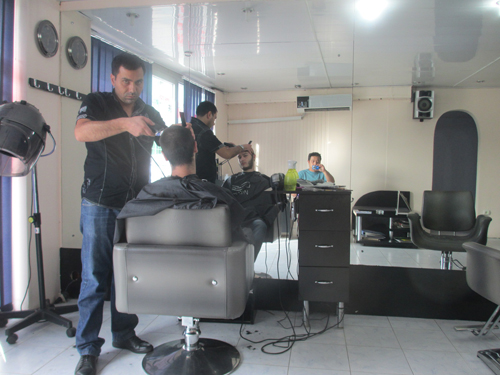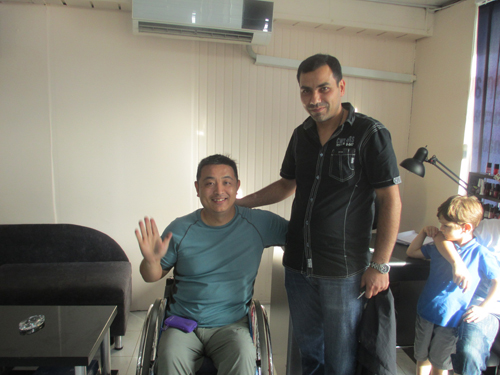 This is a barber only for men. Not so many barber in town. No showy sign.