George town / Guyana
First time in a Black people area. Hair style are only bald head. This barber is located in the edge of downtown. Very popular. I waited for a while. Music was tuned so loudly. I felt a Guyana and black culture. Hairdresser is a master of hair clippers. He makes many types of bold head The most important fashionable point is hair line using a razor. A straight line, zigzag, cut in line, pattern, designing on back side. Saying bold head, many types are exist. I was so thinking that I did also bald head, but I did a normal hair. Hairdresser cut a good hair almost using a hair clipper.
500 Guyana dollar = 2.5 US$ 2002/12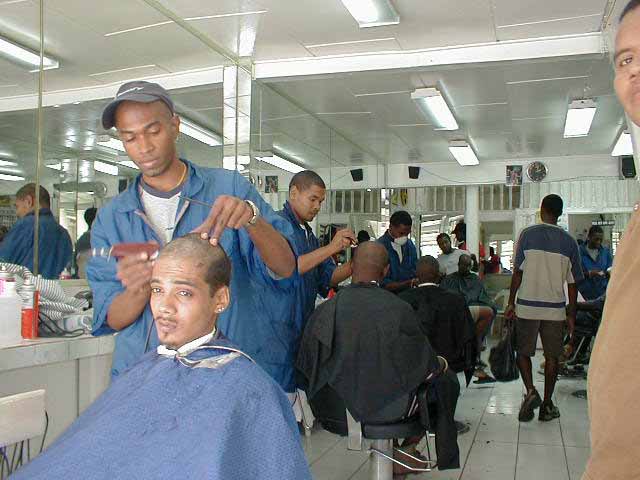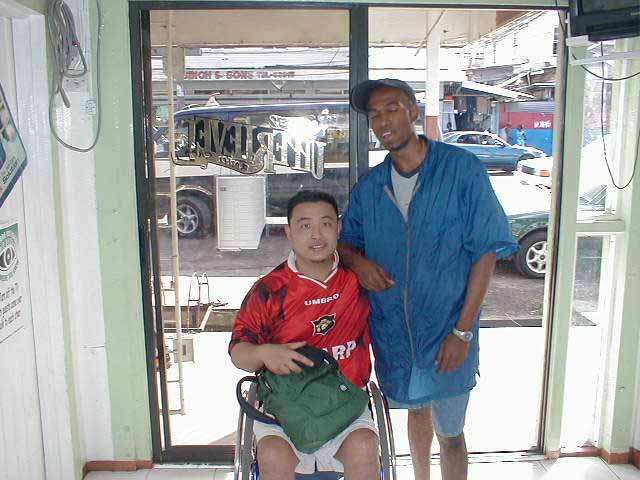 Bottoms are outside barber. Here is also only bold hair. The sound of hair clippers are heard. Price are the same 500 Guyana dollar. Everybody go to barber so often.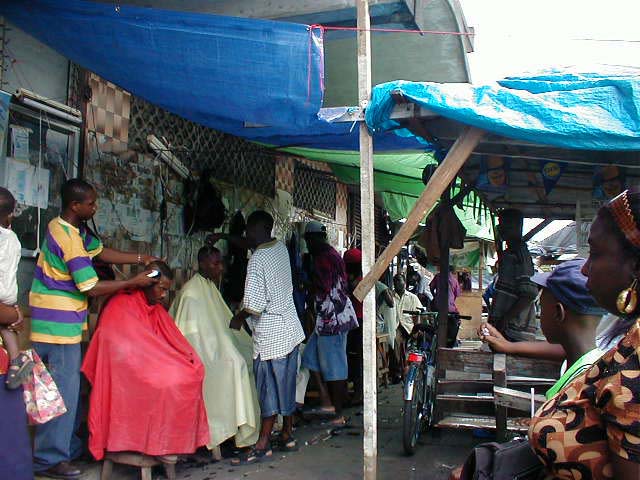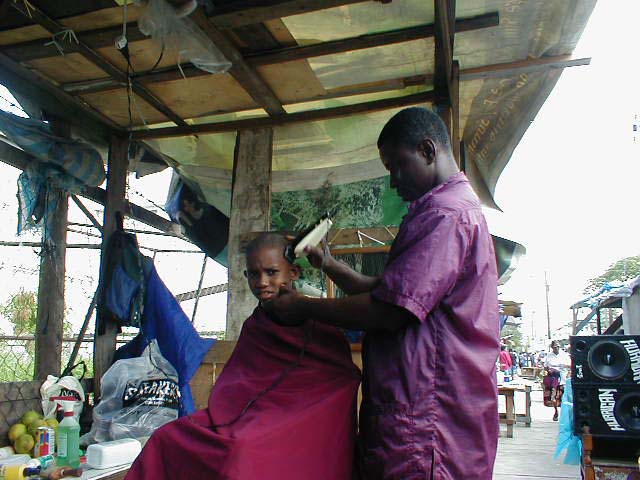 Guyana population is many Black immigrant, a few Indian immigrant and original Indio, rare Chinese immigrant. I found a Chinese barber in a residence area. When race is changed, the barber is changed.