Van Vien / Laos
Van Vien is a famous backpacker town. The price was completely foreign price in town. All the barber said 30,000 kip. I thought local price was less than 10,000 kip. I got some discount. But the barber did not ask my request. He never used scissors. He just used only hair clippers. Not good, I did not want my hair so short. Also he did not change a razor. Unbelievable service. My worst barber in the world.
20,000 kip = 2.5 US$ 2008/04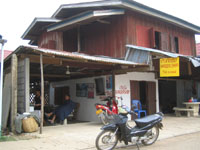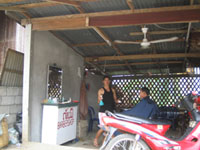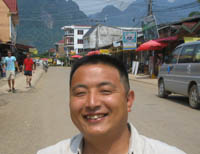 After that I moved the capital Vientiane. There were many nice local barber. If I cut here, my impression was changed. Anyway I do not like foreign price and unusual service.