Manila / Philippines
My flight was 4 hours delay. I entered a barber near the airport. The skill was high. I ordered Pack & Massage copying a next British customer. Gorgeous experience ! By the way, many gays in Philippines. They are recognized in community. Many Philippine people think that gays have an artistic sense. So many gays choose a hairdresser as their job. In fact almost all Philippines barber is gay. Therefore, I am bid afraid of going to barber. I was thinking this barber is not gay. But, when he made massage to me, I was doubtful about his hand. I could not be relax.
3 US$ shampoo & Shaving : 3 US$ Pack & Massage : 5 US$ 1996/02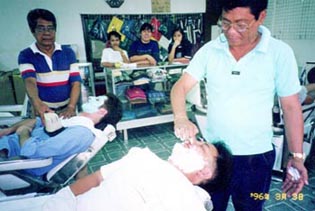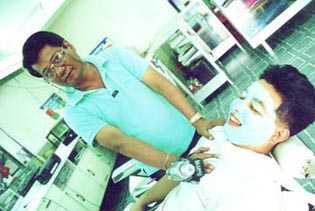 ---
Cebu / Philippines
9 years later, I cut my hair in Cebu. Many barbers around the market. They compete each other, so the price keep low. How cheap !! Hairdresser cut my hair using a hair clipper. Scissors are normal, not for barber. They often used a toothbrush to clean up tools and customers head. I guess he is not a gay. I am not sure.
30 Peso = 0.6 US$ 2005/07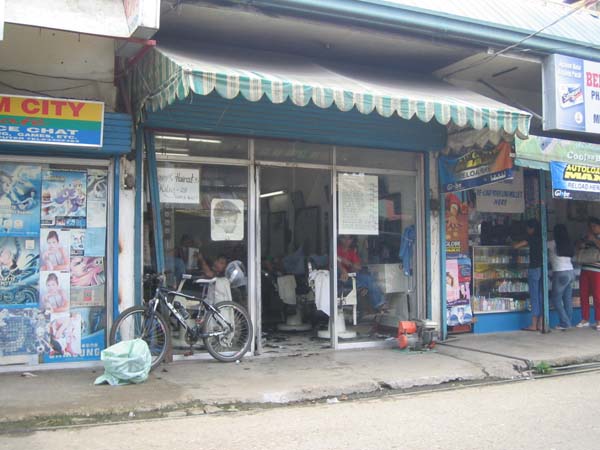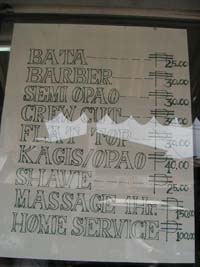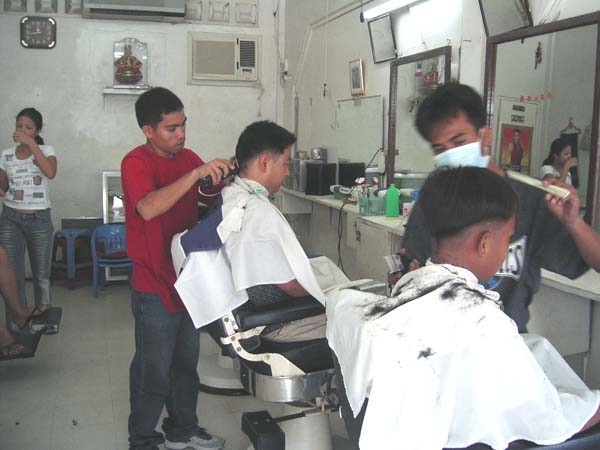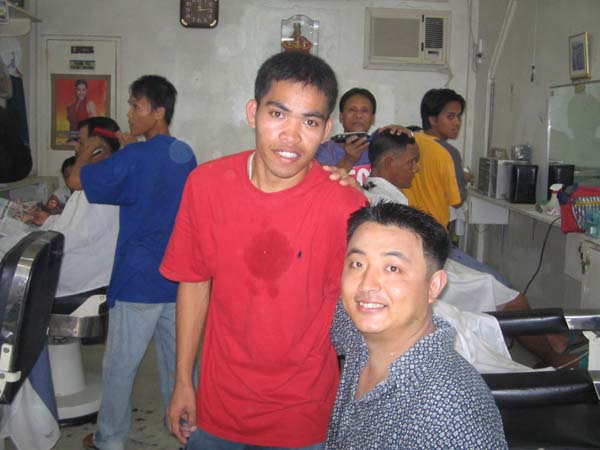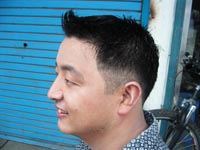 ---
Angels / Philippines
Cheap price at local barber. Good quality, kind staff, polite attitude. Perfect barber. So happy !
60 Peso = 1 US$ 2018/02