Kaohsiung / Taiwan
South of Taiwan, Kaohsiung. New metro opened 2008. It was full accessible nice design. There was an economy barber at the station. I came here to have a speech, so many media followed me. 10 minutes cut. No shampoo and shaving. One compainon was free at same price for special service. A Taiwanese business staff also cut her hair. Two young stylist worked. Both were fashionable. The most cute lady in my world barber experience. Her technique was also high. Cheap and Great barber !
100 yen = 3 US$ 2008/10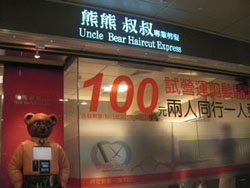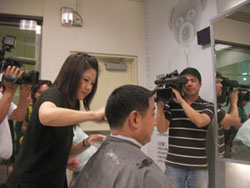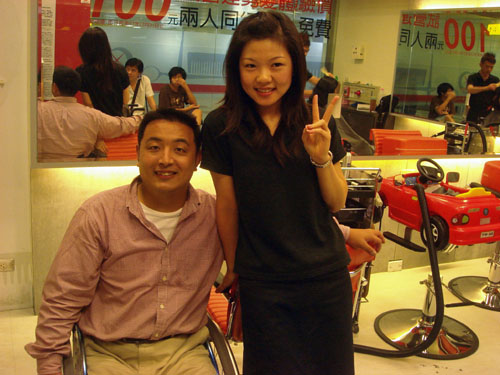 ---
Taipei / Taiwan
A traditional barber in Taipei central shopping area. The barber cut using only hair clipper. He did not do good work because of Japanese, I guess. The price was high. I did not order shampoo and shaving. Same style and price as Japan. Many additional service existed, massage, nail care, and so on.
700 yen = 20 US$ 2000/03