Los Angels / United States of America
This was my first experience to cut my hair in foreign country. Near Venice beach, I entered a fashionable hair saloon. Lack of my English speaking, I could not tell my will to the hairdresser. But she made a good hair.
20 US$ 1993/08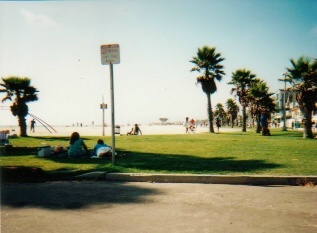 ---
Berkeley / United States of America
From 2002/09 to 2003/08, I went to University of California Berkeley as an internship student. The living costs of northern California is so high. So I always went to a cheap barber. Cheap barber were all immigrant management. The cheapest was 8 US$. Near the university was 11 US$. Hair saloon was 20 US$ or 25 US$. High cost barber were management by White people. Cheap barber is not good skill. That is why they are cheap.
8 US$ 2002/09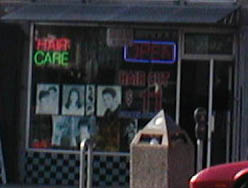 ---
Baltimore / United States of America
When I visited east coast, I entered a barber in Baltimore downtown. Only Black people were walking in downtown. Not safe area. Two month after I had a plan to join a cycle event over Rocky mountains 650 km a week. I need a big spirit to myself. So I decided to make my hair a bold head since my childhood. Barber only Black people was no problem for me. Because it was cheap and good for making a bold head. Good skill of hair clipper.
10 US$ 2003/04