Nanjing - Suzhou - Shanghai / 10 days research trip / 1997
My first trip to China was research with classmate in university.
Just watching what happens in China.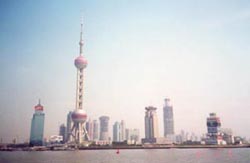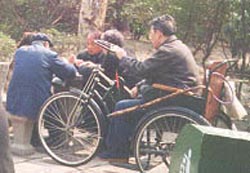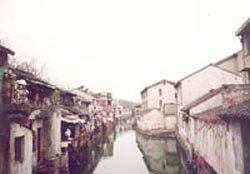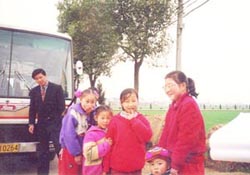 ---
Guanzhou - Guirin / 5 days with some friends / 2001
A woman sent e-mail to me.
" My brother who use a wheelchair has just one dream. Going to china. Because he likes playing Chinese Chess".
Half year later, we traveled together.
---
Shenyang - Dalian / 5 days alone / 2004
Moving by train alone for wheelchair users in China is the most tough in the world.
No accessibility. Too many passengers. Nobody cares about others. But some kind people there.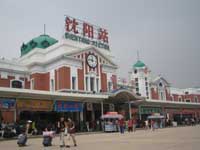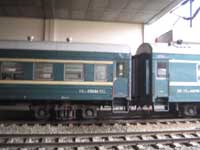 So many bicycle in town. There are many bicycle path. It means easy to go around by wheelchair.
Eating a Chinese dumpling is my main purpose of this trip.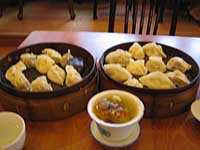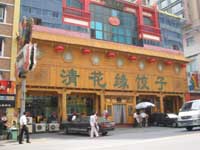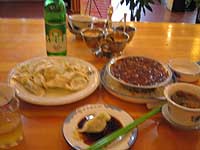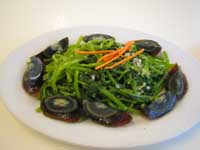 ---
Yunnan / 8 days alone / 2008
Lijiang is a great historical city in Yunnan, China. Old city is like a maze.
The altitude of Lijiang is 2400 m. We can see the holy mountain 5596 meter high. At square women enjoyed dancing.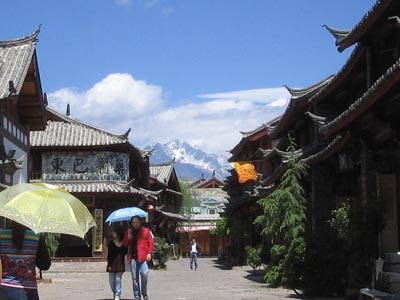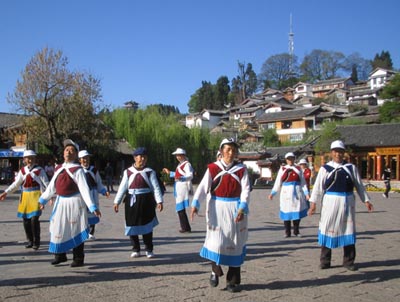 Dali is also nice tourist city. Nice old city is there. The altitude is 2020 meter.
Behind cities, over 4000 meter high mountains.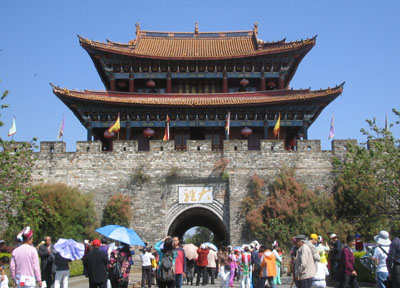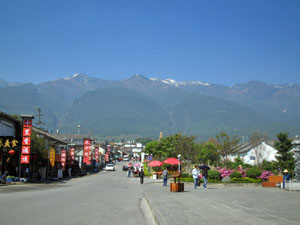 Temple of Dali is not accessible. I could not enter there. Many stairs at entrance.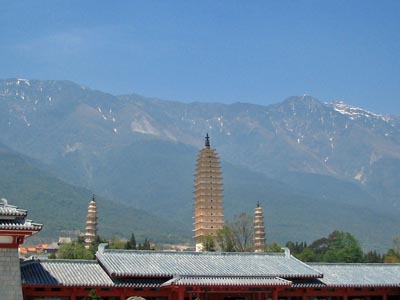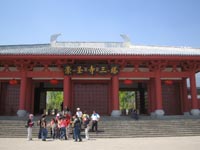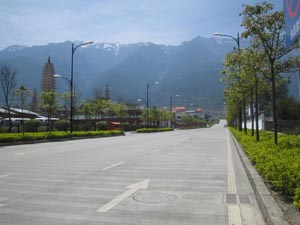 Chinese food is so nice. Yunnan food is also nice.
Lijiang special cooking is " Cray pot rice ". Dali special cooking is " Cray pot fish ".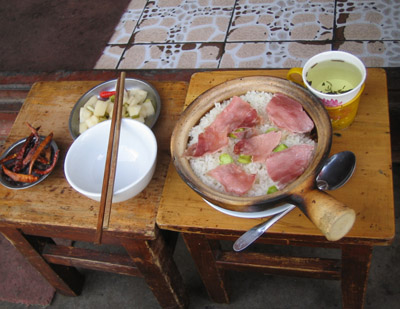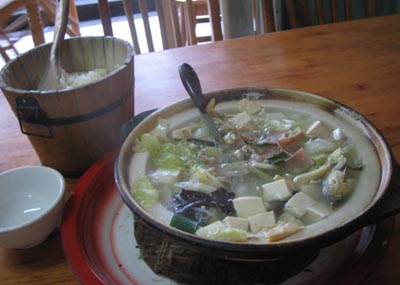 It is very famous for rice noodle. Chicken cool rice noodle taste great. Nuts and chile are good harmoney.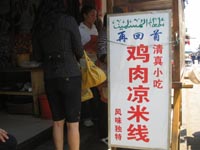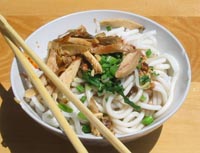 Stone forests is located 90km from Kunming.
First, I walk around by myself. But many hill. One kind driver helped and picked me up.
A nice Chinese couple agreed to let me to get in their cart. I was so lucky to meet nice people.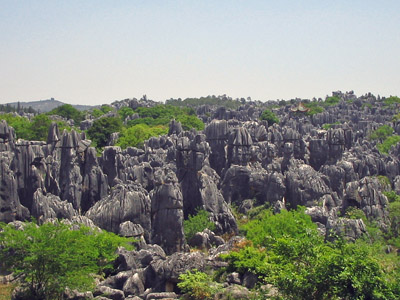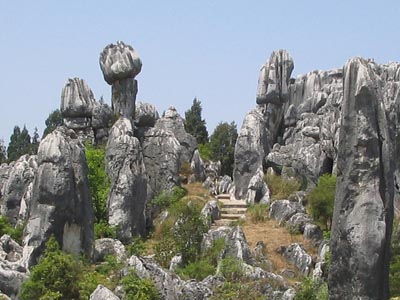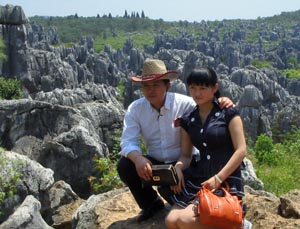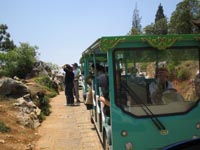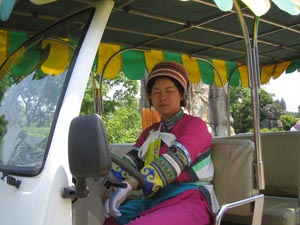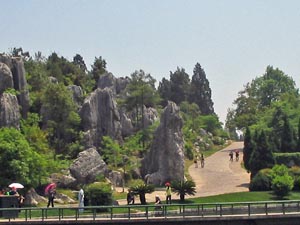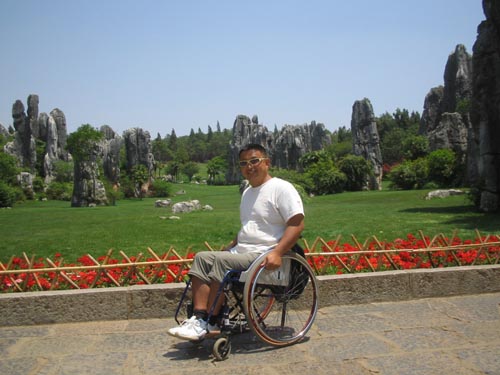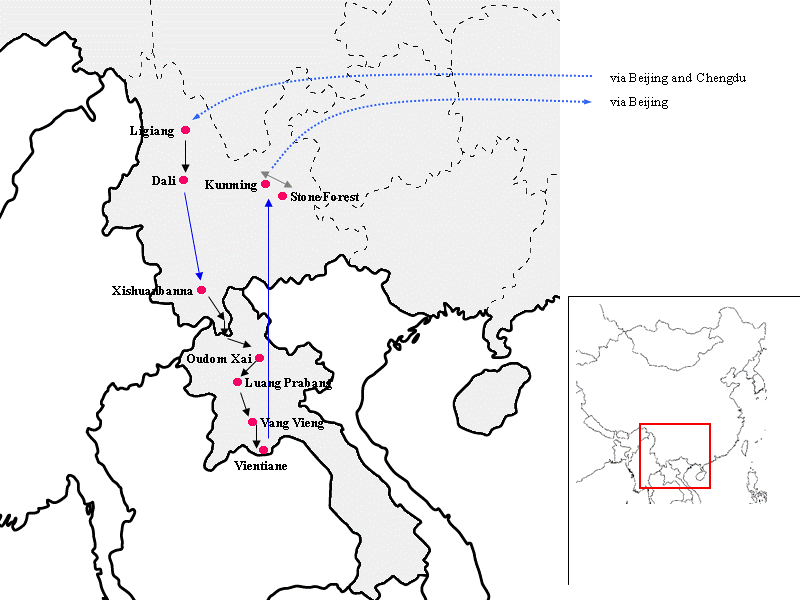 → AIR    → BUS   → TAXI
---
Xian, Luoyang, Zhenzhou, and Beijing / guide travel with 3 women / 2010
Terra cotta warriors of Qin Shihuang. Great historical treasure, but warriors are not shown for tourist. Too far and high to watch them. Many ramp and elevator in museum. Wheelchair users can enjoy visiting. A hilly long road from car parking to gate. We should use electric car on the first way. On return way, we walk among many shops.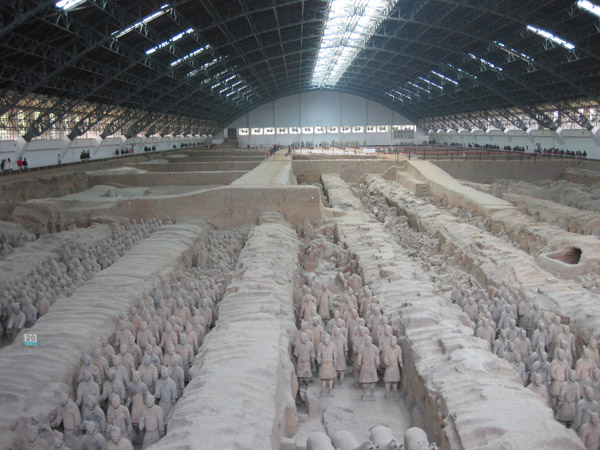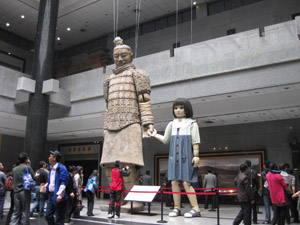 Chinese morning. Many citizen dance and exercise in a park. So lovely and healthy. Everyone can enjoy freely. You had better get up early and go to a park around hotel in China.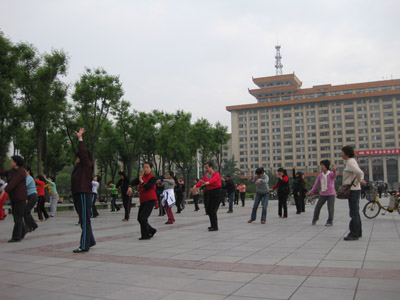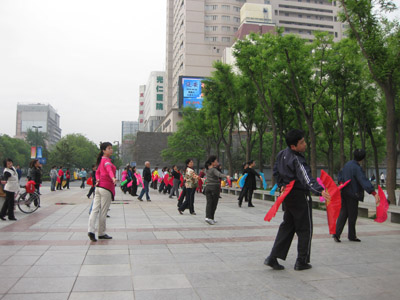 New express train during Xian to Zhenzhou. It is the same as Japan. But no accessibility. Only stairs at station. Train is OK. Non step and wide aisle. 2nd class cabin door is narrow, but 1st class cabin door is wide. I did not find any wheelchair seats. At Xian station, train workers did not help me. At Luoyang new express station, train workers helped me down. I hope that they make an elevator. Normal China train is very hard for wheelchairs, this new express is really helpful for wheelchair travelers.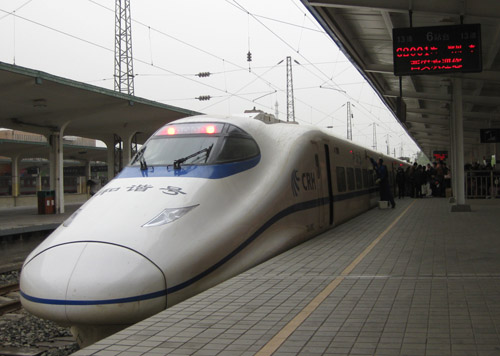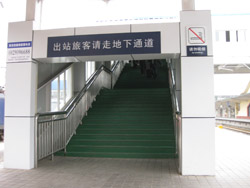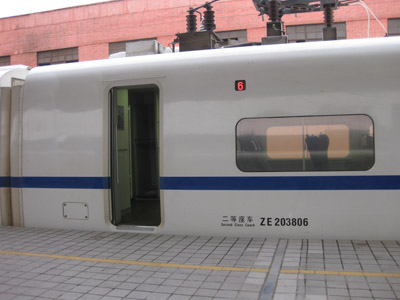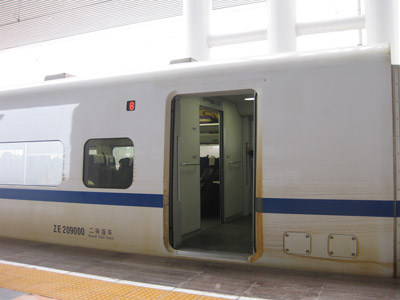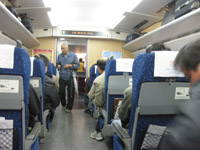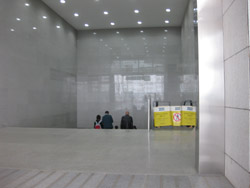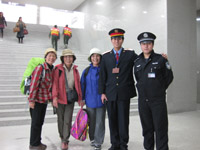 Longmen Grottoes in Luoyang. Ten thousands of Buddha sculpture in cave. A lady volunteer guide helped me to push. Many ramp in China tourist area. I could go around this special area. Electric car also available. You had better use it because of huge area.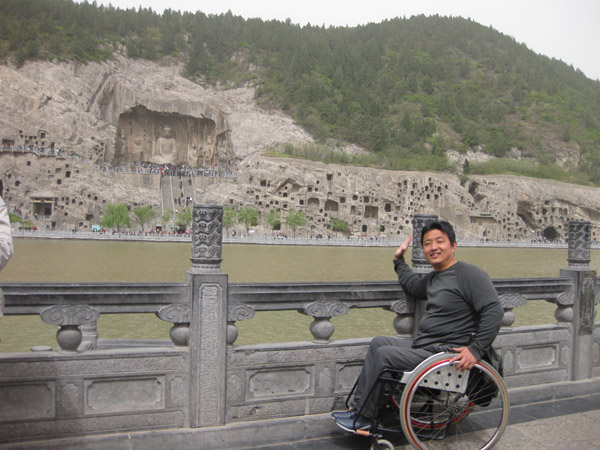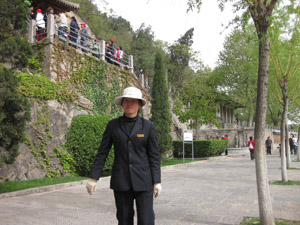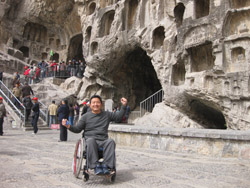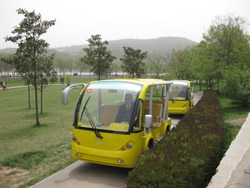 Shaolin temple, world famous Kung-fu training center where is located between Luoyang and Zhenchou. 100 yuan entrance fee. It is worth of visit. Thousands of young boys train hard. Especially climbing high wall up and down is amazing.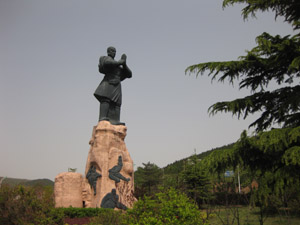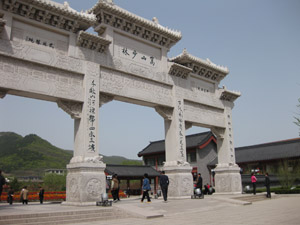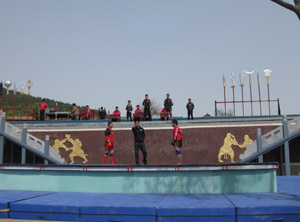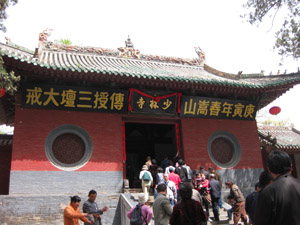 The Great Wall. 80 minutes by car from center of Beijing. Badaling is the most famous tourist area. One wheelchair accessible route. I could walk on the great wall.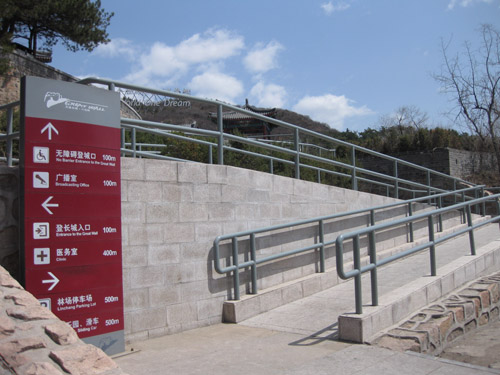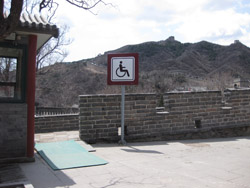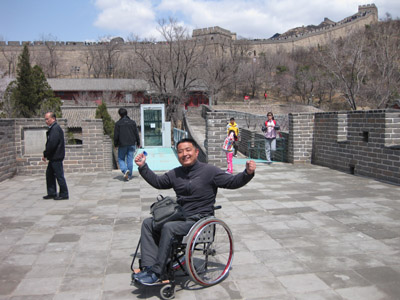 ---
Shanghai Expo / 2010
I just visited Shanghai to go Expo on the way to Hong Kong. All the metro station have elevators in Shanghai today, but many were not used or broken. Some elevators were working when we called a train worker. Just only facility, no human mind. Not useful.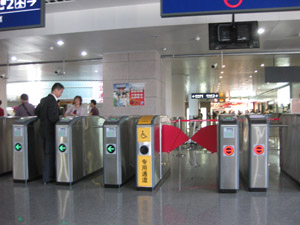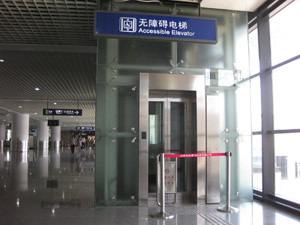 Shanghai Expo. Exactly full accessible facility. One ticket counter was accessible but not natural ramp.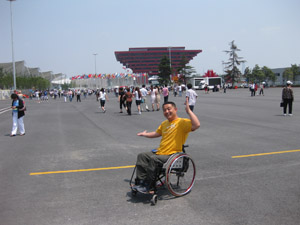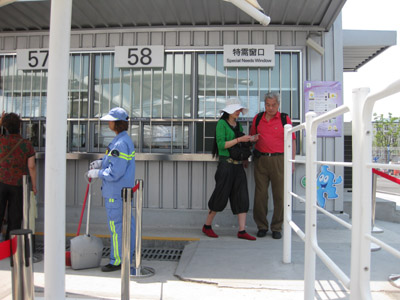 Many many fake wheelchair. They can walk. I guess that they do not use wheelchair outside Expo. The reason why so many people used wheelchairs was priority lane for wheelchairs and over 70 years elder person. 3 hours to wait on normal lane, but 2 hour to wait on priority lane. Yes, still long time to wait. I gave up seeing famous national pavilions.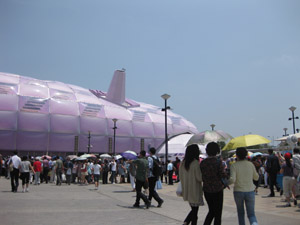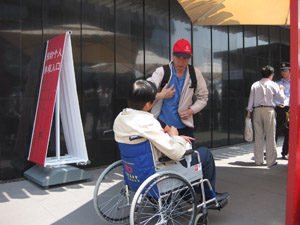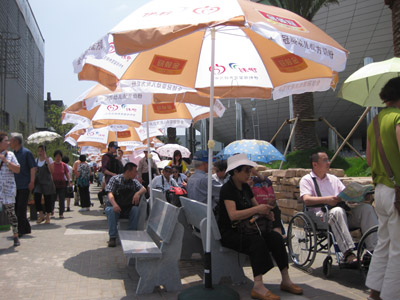 Hundreds of pavilions exists. E area is not so popular. Many world city pavilions. I do not like so many people. My city Osaka pavilion was so nice. Madrid pavilion ladies were so beautiful.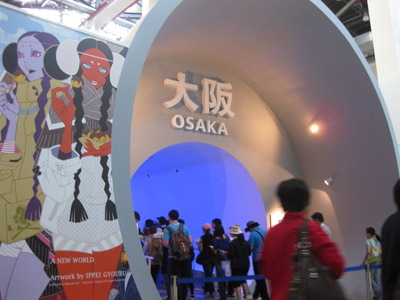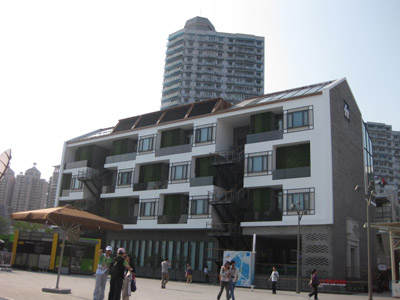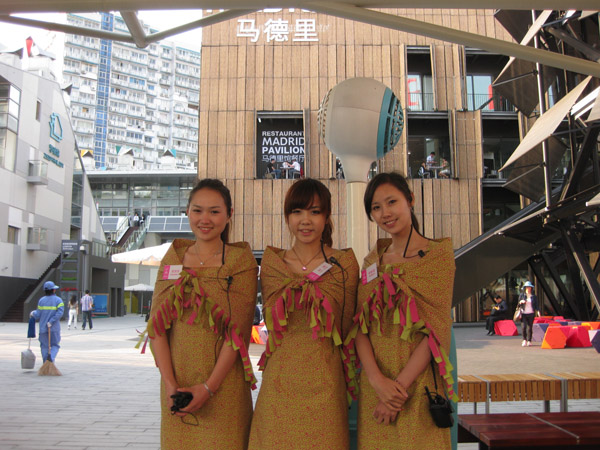 We could see some company pavilions. Exactly full wheelchair accessible, but no manner. Many local people pushed me.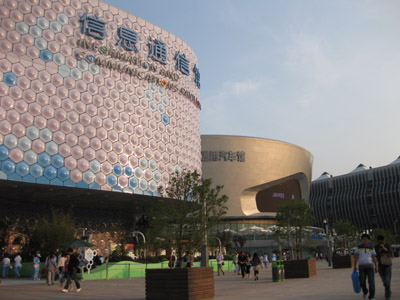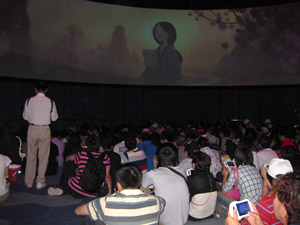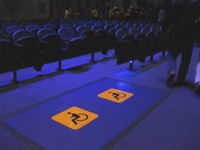 Strongly recommend, night time. Great illuminations and light decoration. The whether is also better. Not hot and no sun at night. Expo open until midnight, many famous pavilion also open until 22:00. Easy to see at night time.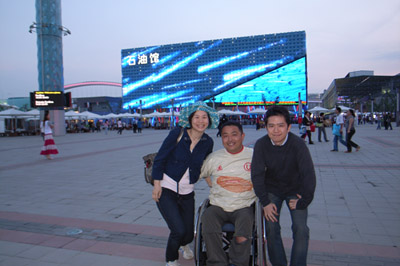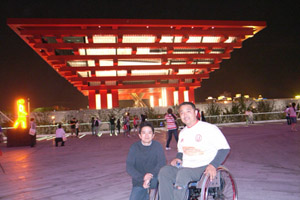 ---
Beijing / 4 days alone / 2012
Beijing wheelchair accessible airport train. No gap and step on platform.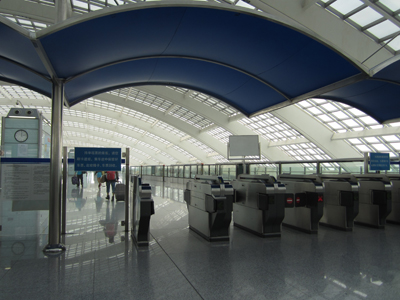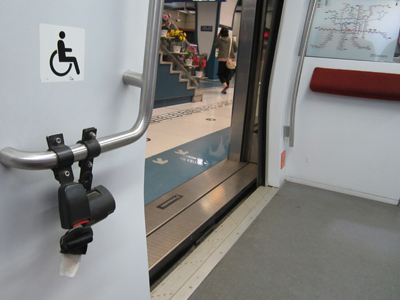 Most famous tourist spot " Tiananmen Square ". They have a wheelchair accessible route in the palace museum.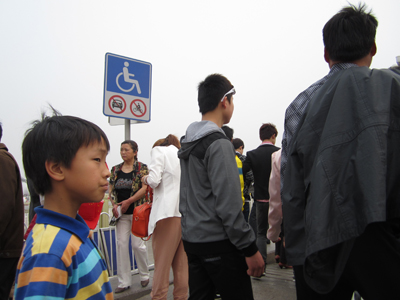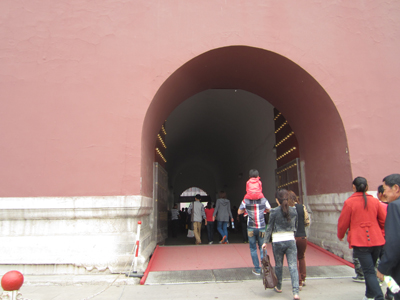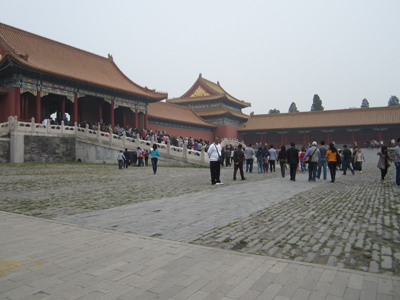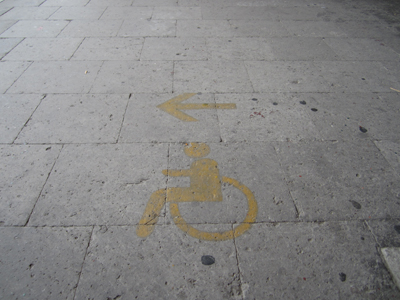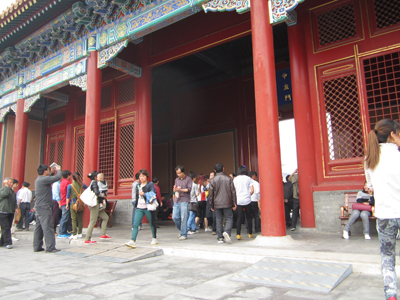 I visited to watch Asia Champion League soccer match in Beijing. Nobody knows wheelchair seats location.
I just bought the normal ticket and entered the ambulance gate.
There are some wheelchair spaces in the corner stand, but were used as a sign board and garbage space...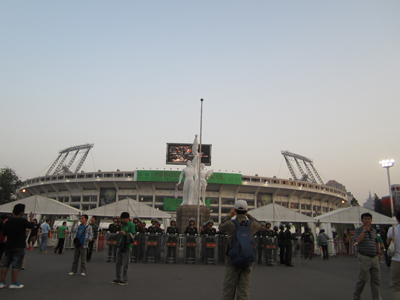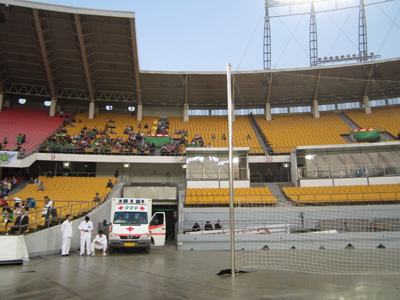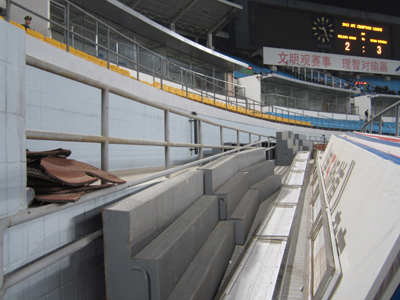 Therefore I sat behind the sponcer board in the field with camera men. May be best seat to watch a goal scean.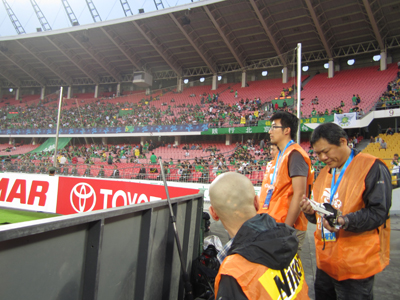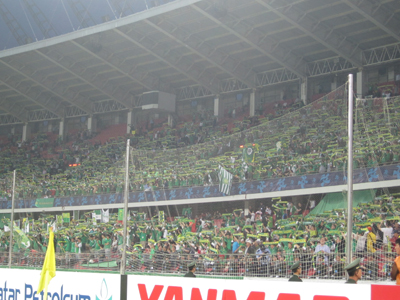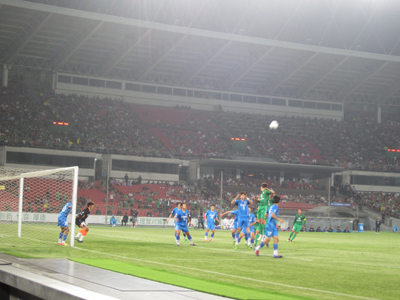 ---
Fushu - Xiamen - Chaozou / 7 days alone / 2016
Chinese Hakka cuisine tastes very good.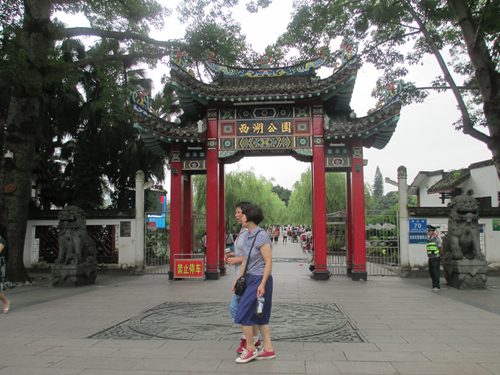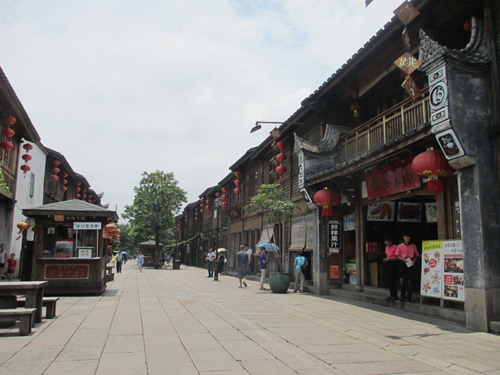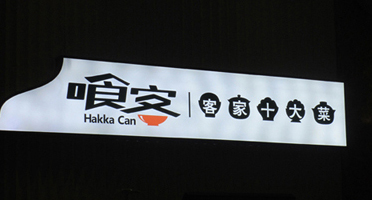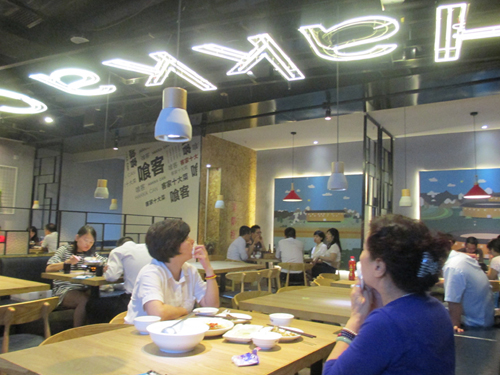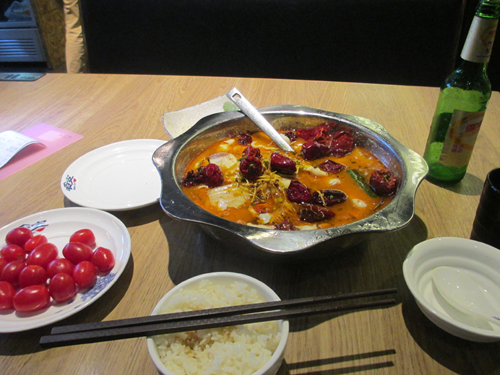 I love to watch Chinese health dance in a park.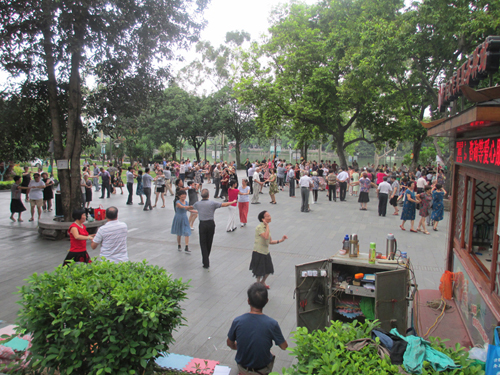 Chinese Salsa dance couple.
Chaozou old city and Cantonese cuisine.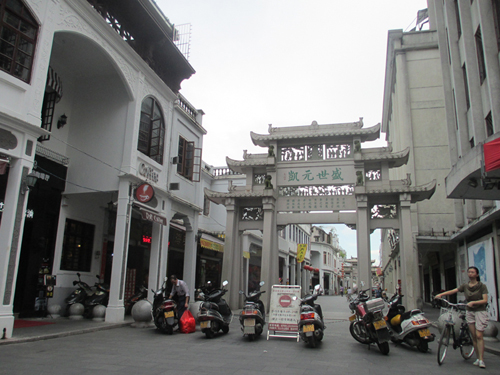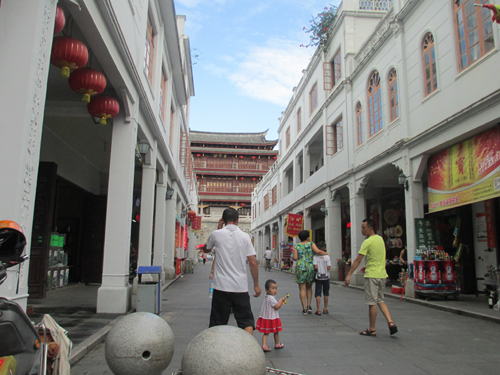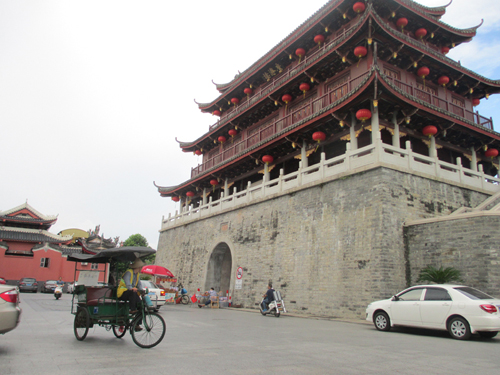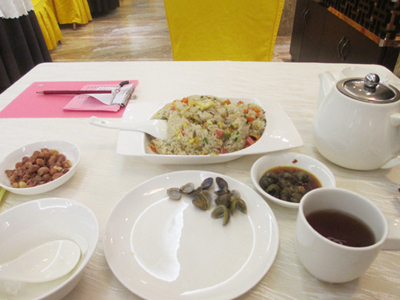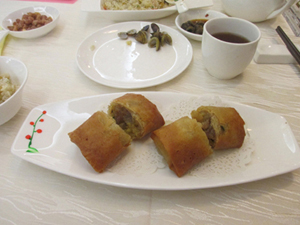 ---
Dalian / 6 days group tour / 2017
Chinese 60 more wheelchair users and 40 more amputee and cane user traveled together. I joined one of the tourists.
We used 3 lower floor bus and some minibus with a lift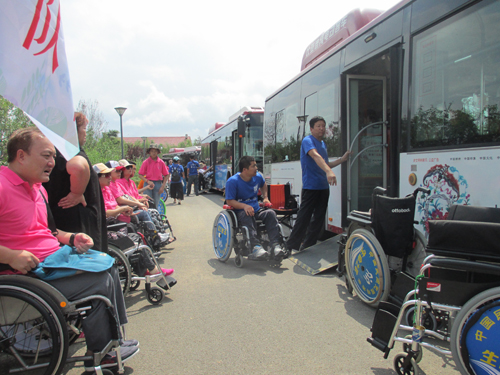 Chinese beach. Many wheelchairs went to the sea with attendant's help. Many volunteer pushed our wheelchairs. Only I swam the sea and went to the toilet and shower. They have a wheelchair toilet but it does not have a door. It is OK. Better than nothing.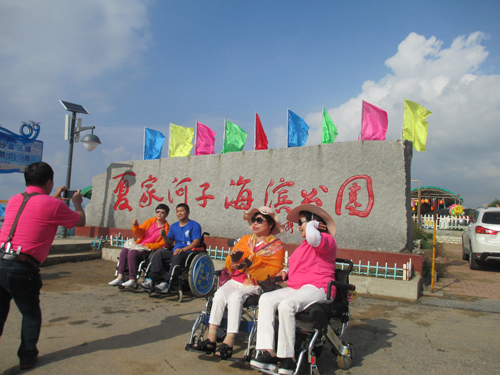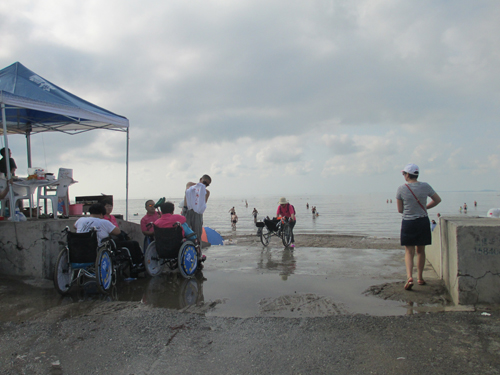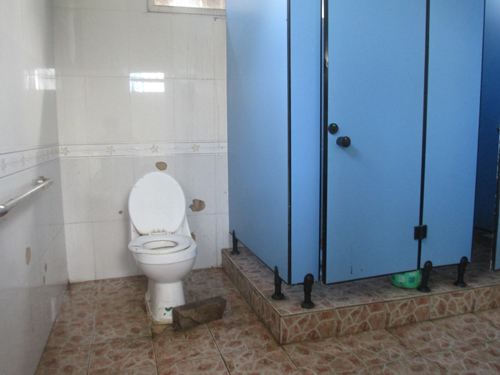 Another beach in Dalian. Almost all do not swim in the sea. Some do not put swim wear. Enjoy the sea eating, talking and playing. Many people everywhere in China. No sexy bikini girls in China beach.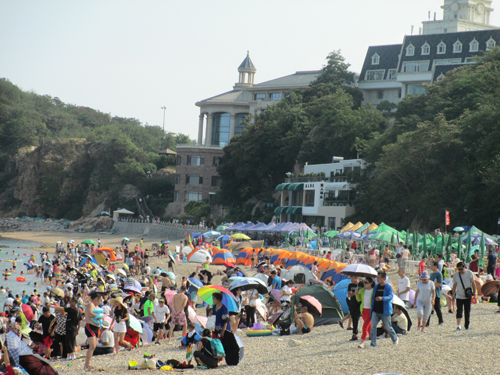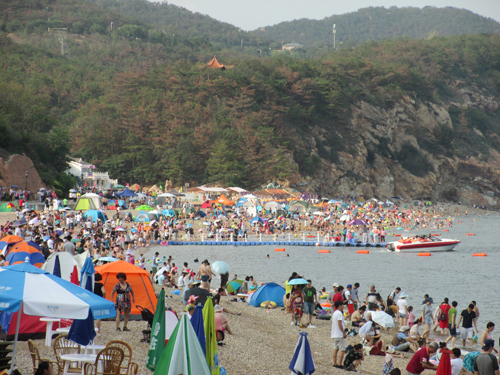 Dalian city center beach. Day trip park. No swim. Some kids enjoy playing a digger machine. Oh- Chinese style !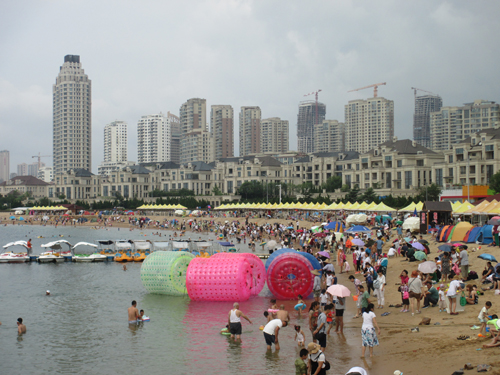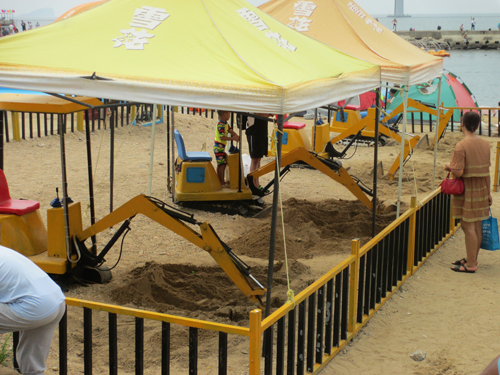 Dalian Xinghai Park ( star sea square park).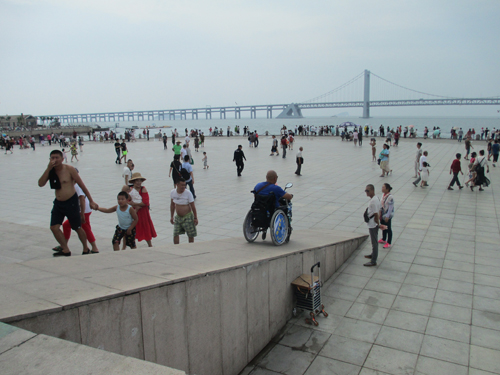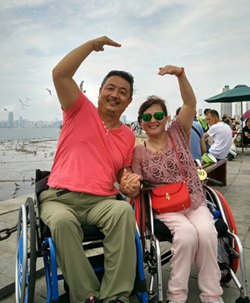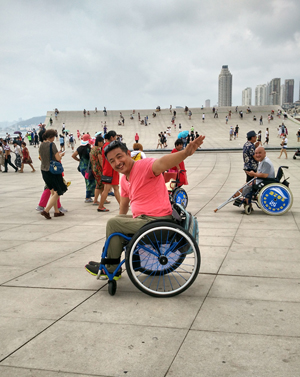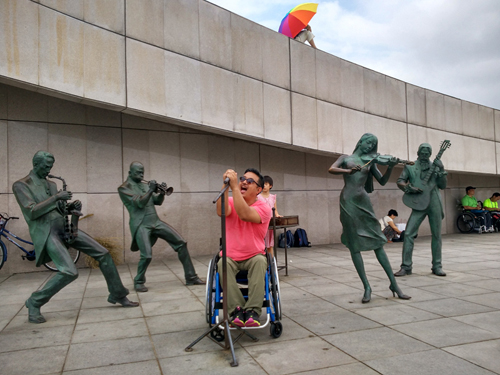 At restaurant we share many dishes.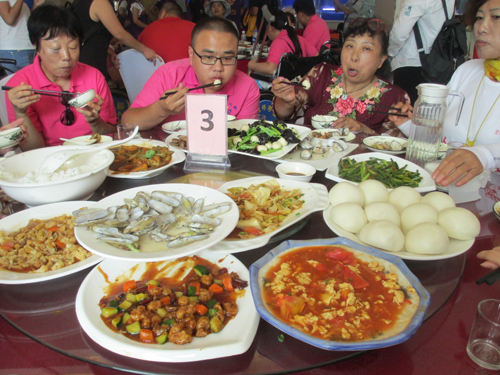 Many kinds of wheelchairs in China because they produce a lot. Electric scooter is so popular because of bicycle country.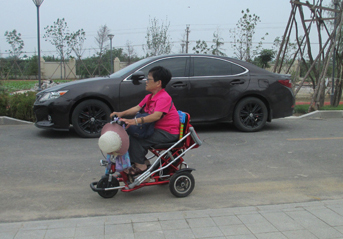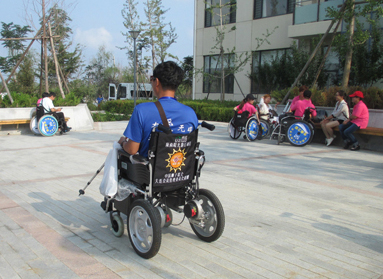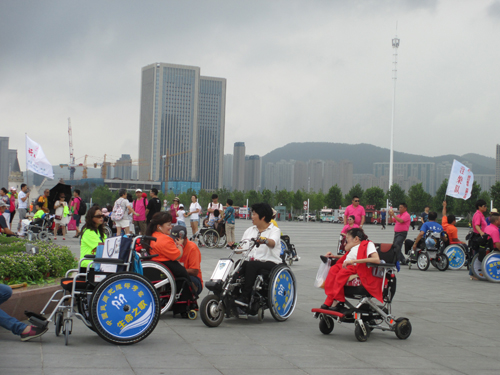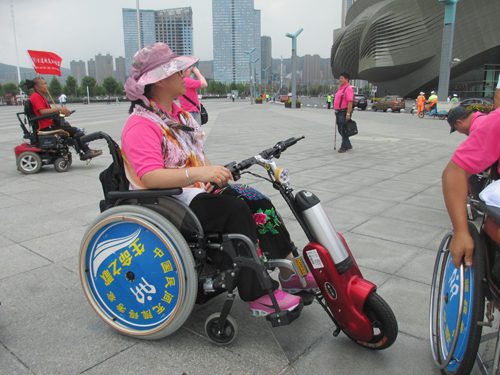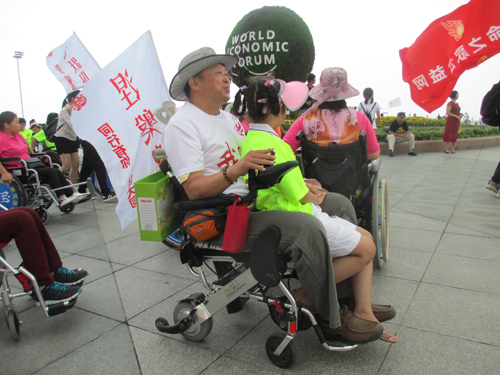 Active wheelchair users showed their performance.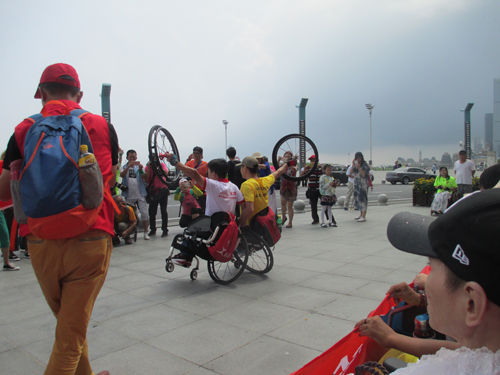 Dalian new Metro is wheelchair accessible.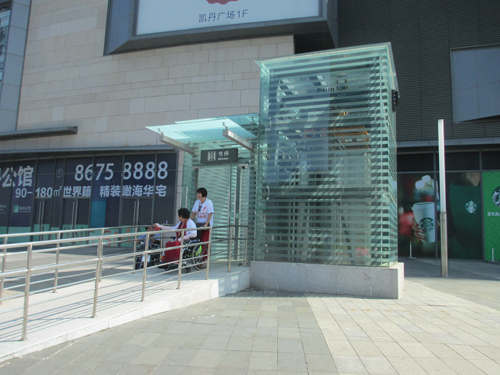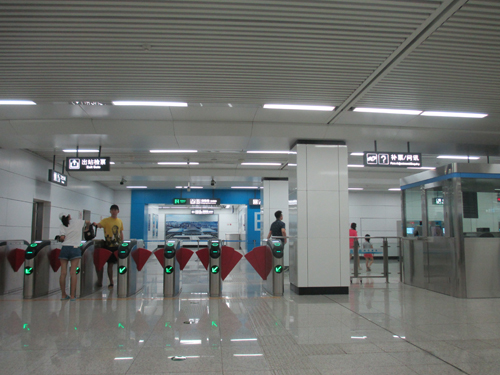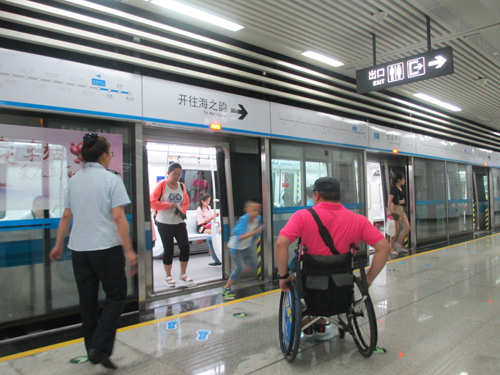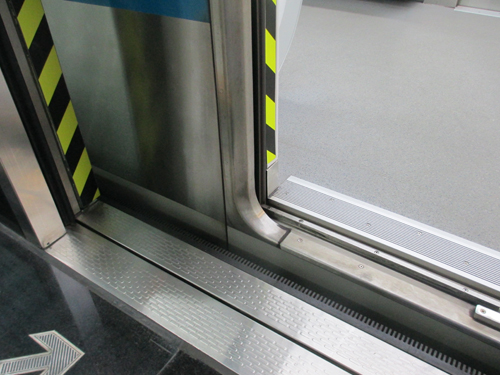 Accessible tourism forum was held on the final day on 6 days 100 disabled tour. I was one of the speakers. Finally sleeping dragon China started to thinking about accessibility. So happy to join the event. Thanks.