Guadalajara / 2013
My high school rugby friend works in Guadalajara, 2nd biggest city in Mexico. Nice tourism in Jaliso region. Catedral Metropolitana Guadalajara centro. There is a ramp behind.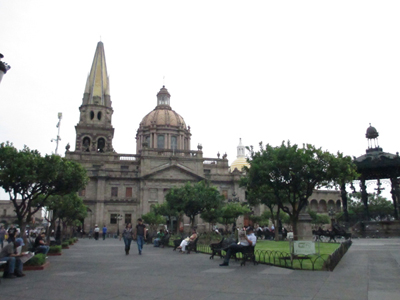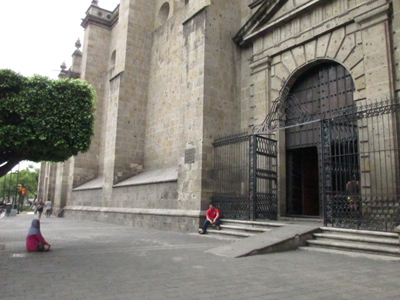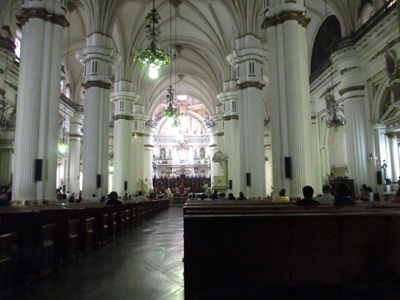 Famous "Orozco" painting in Palacio de Gobiern, state government office. I used a stair lift. You know it was scaring, but no choice to clime up stairs. No lifts here because of a historical buildings.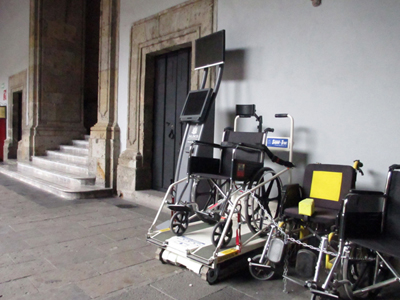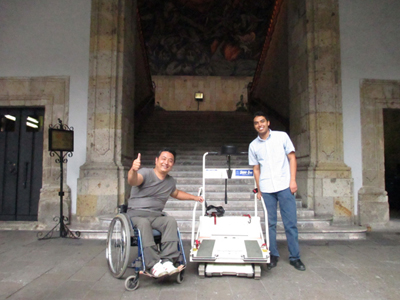 Powerful, punch, fearful painting by Olozco. Free to enter because here is a public building.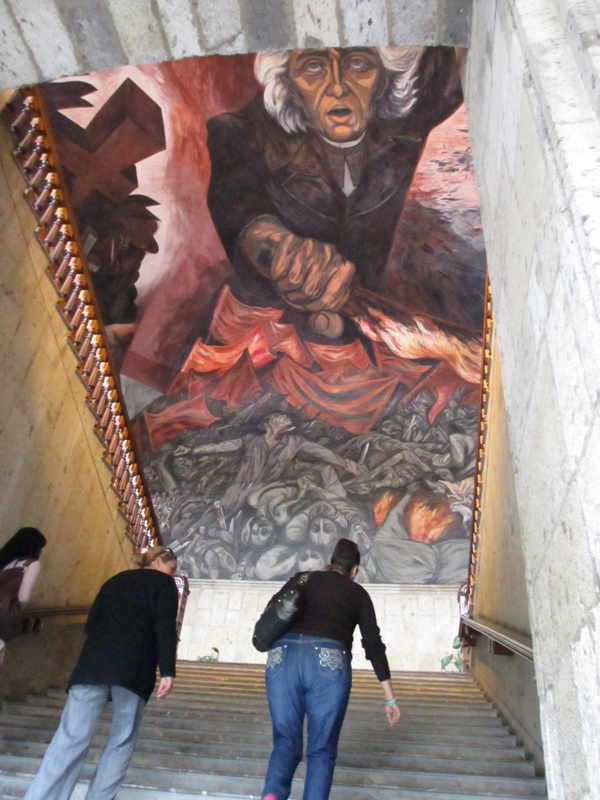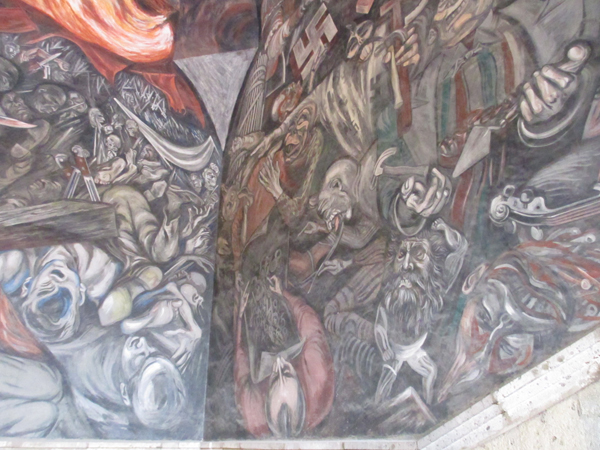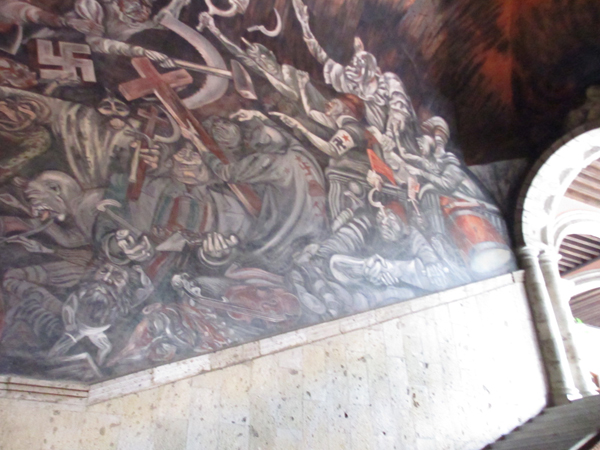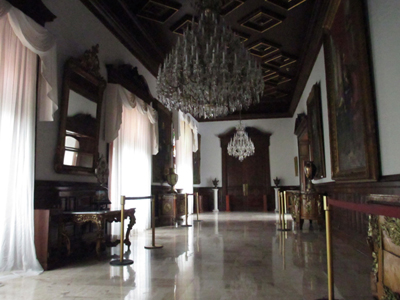 Shopping and eating street between centro and another Orozco painting in Instituto Culutural Cabanas.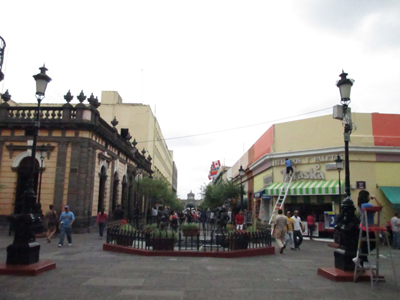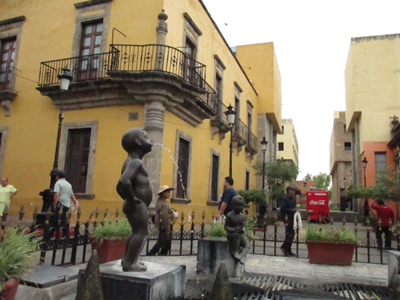 Instituto Culutural Cabanas (Hospicio Cabaņas). Wheelchair accessible. Free to enter for person with disabilities.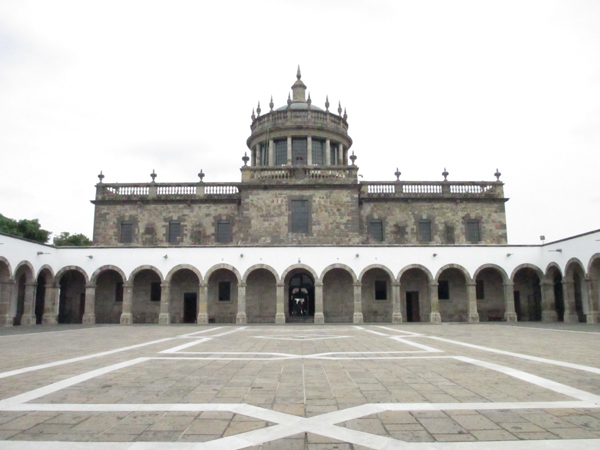 Many arts in museum.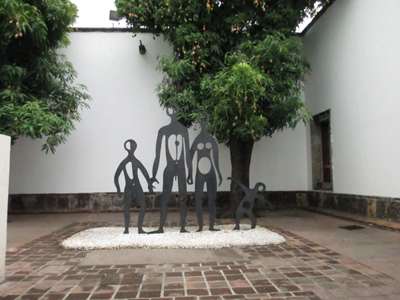 More than 50 wall painting by Olozco.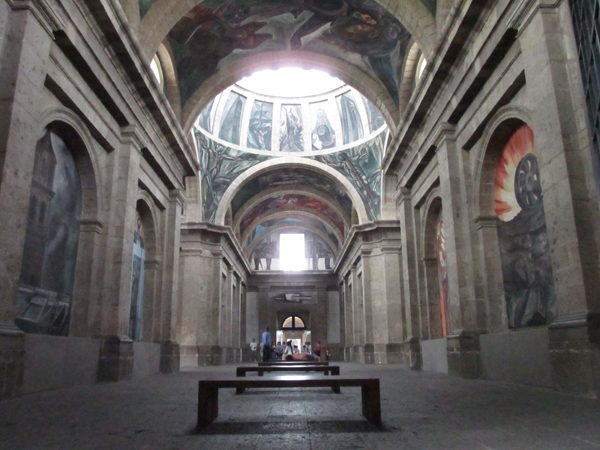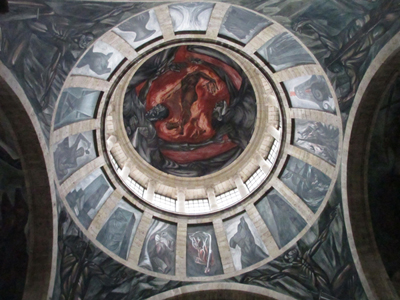 Sometime wheelchair parking space share pregnant ladies parking space. Good idea !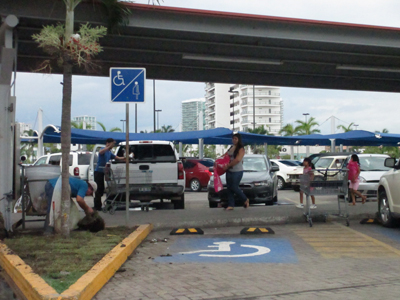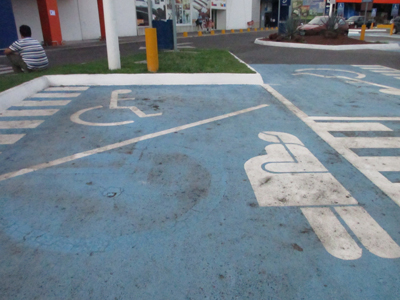 Mexican food. Mexican likes eating very much. Sometime too much eating and drinking cola. A report In 2012 says that Mexico is number 1 country of most body fat rate. Second is USA. Japan is the worst among developed countries.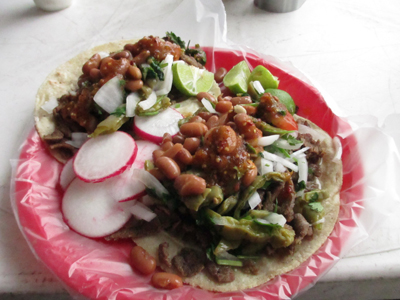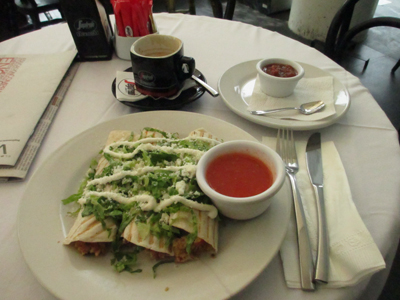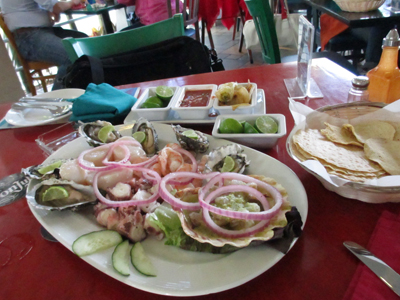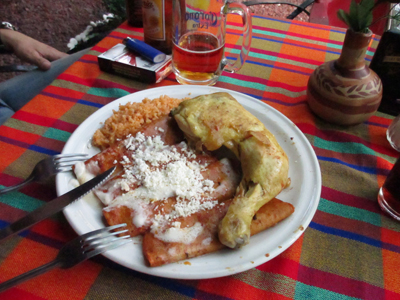 Nice beer ! Nice temperature !!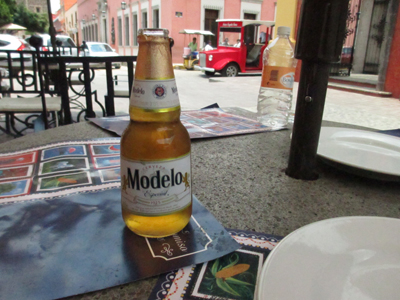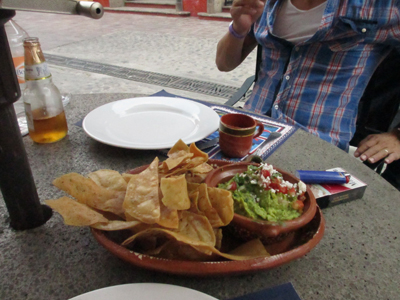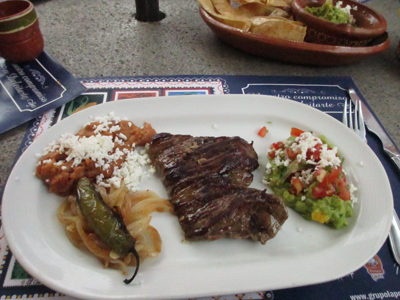 Mexicans like chilly food, drink, and ice cream. I do not agree "Micheladas" beer with chilly powder. Mango ice with chilly powder tasted no good for me.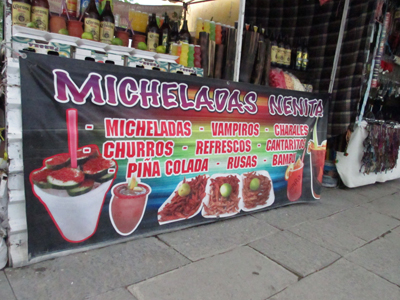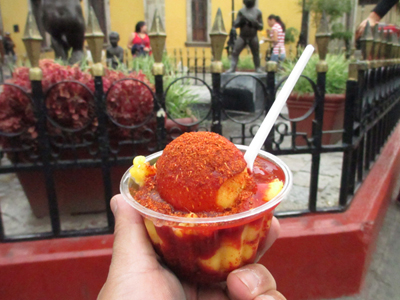 Sushi became popular in the world now. These are sushi in Mexico. We do not have this kind of sushi in Japan. No cheese sushi ! No strange rolls ! However new style sushi are not so bad.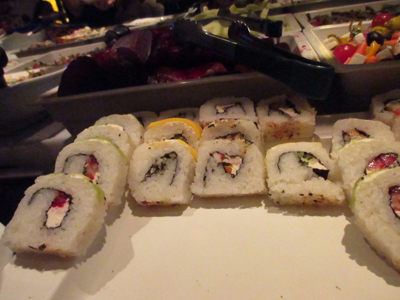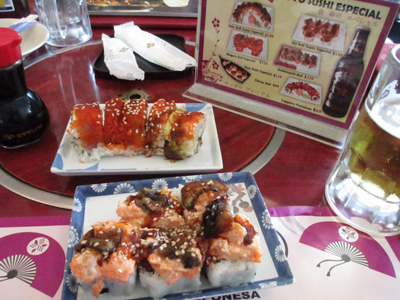 Town Tequila, home of cactus alcohol. Factory tour. Ok for wheelchair. Some accessible and help.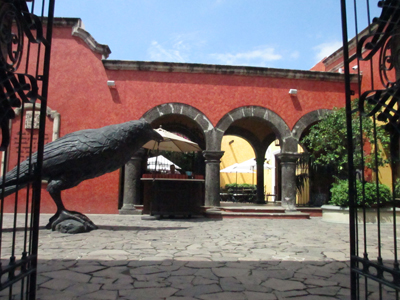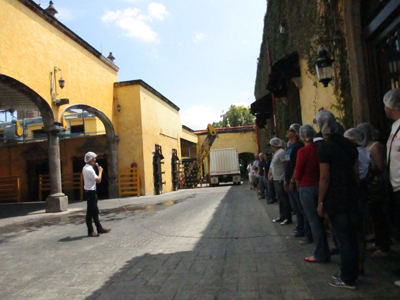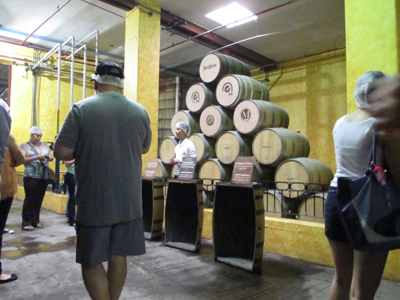 Tequila town. Very historical.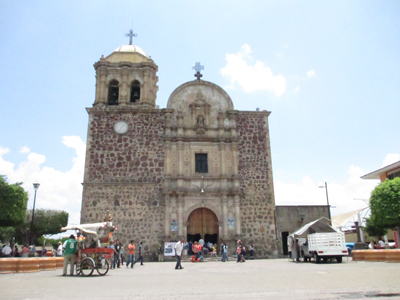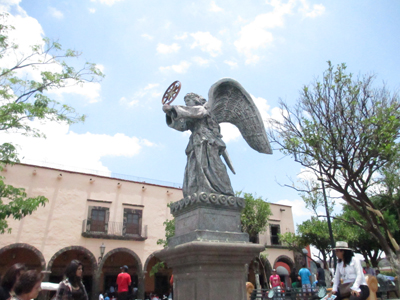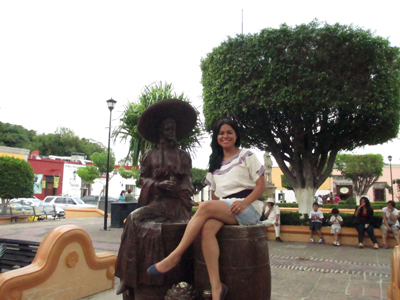 Omni life soccer stadium opened in 2010 in Guadalajara. Home team is Chivas. I am interested in stadium architecture and accessibility. Perfect stadium ! Many wheelchair seats each place.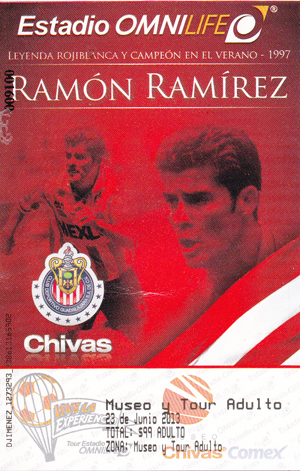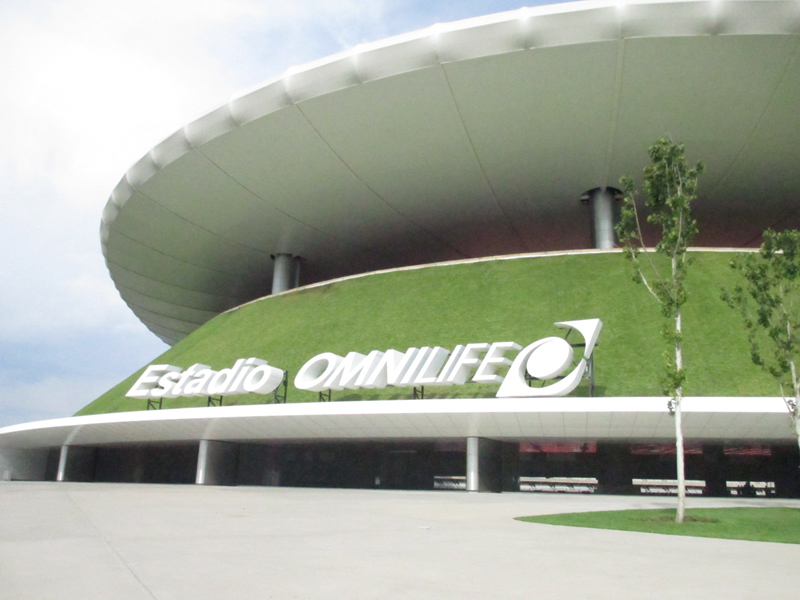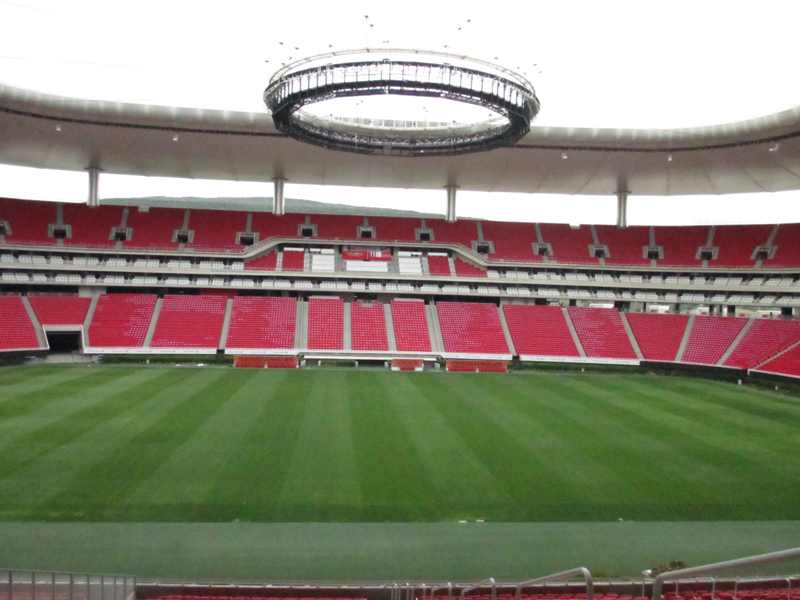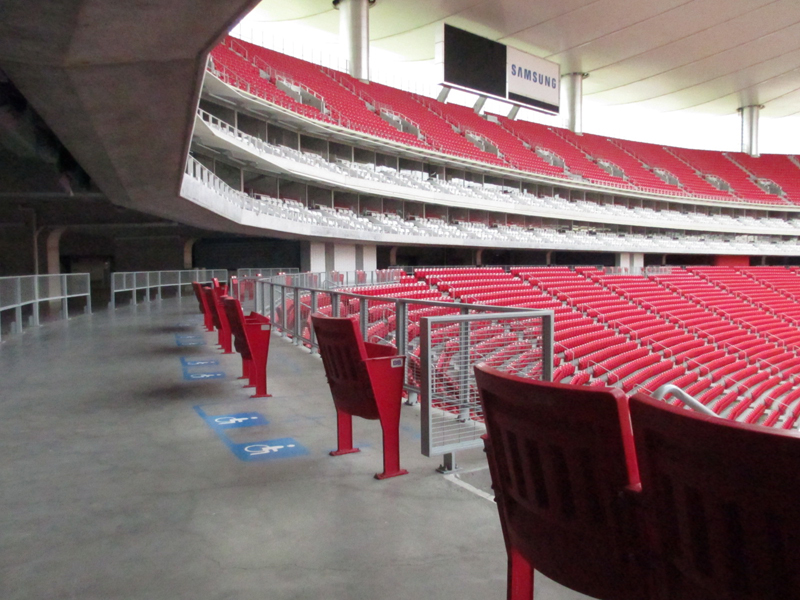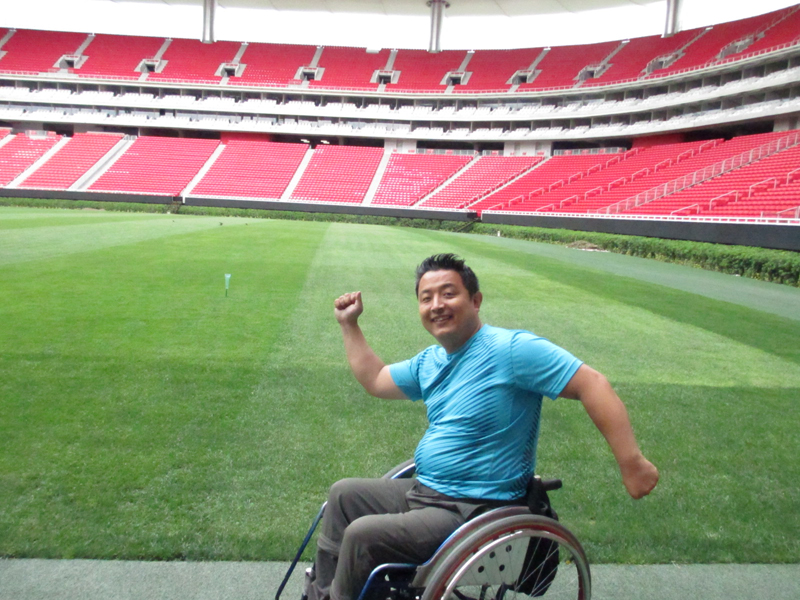 Many wheelchairs worked at Mexico city airport as ticket checking and boarding gate guide. In my country Japan, we cannot see person with disability works in service section. Mexico nice idea and example.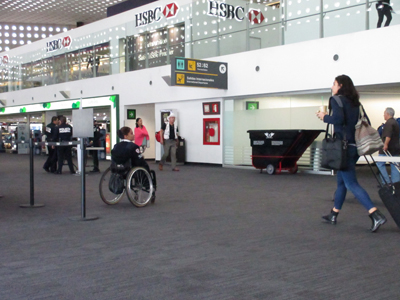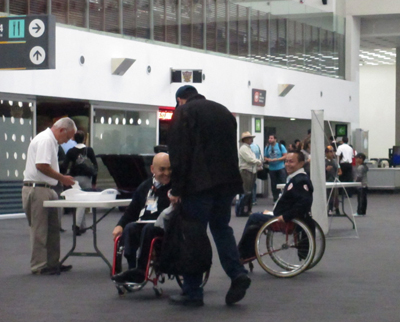 Wheelchair toilet at airport. USA style. A large accessible toilet is in normal toilets.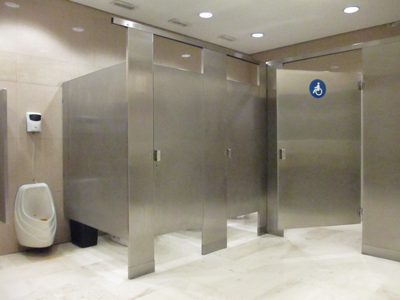 ---
Mexico city / 2010
After 2 weeks travel in Central America wheelchair alone, I visited my Japanese friend's house in Mexico city. Very nice central plaza and cathedral. Here was the capital of the Azteca age.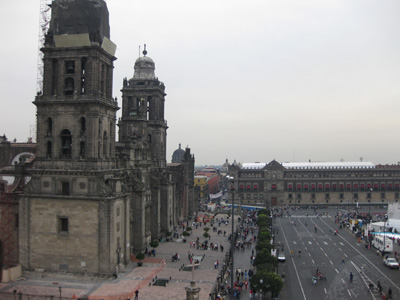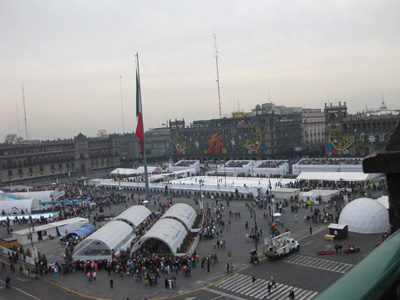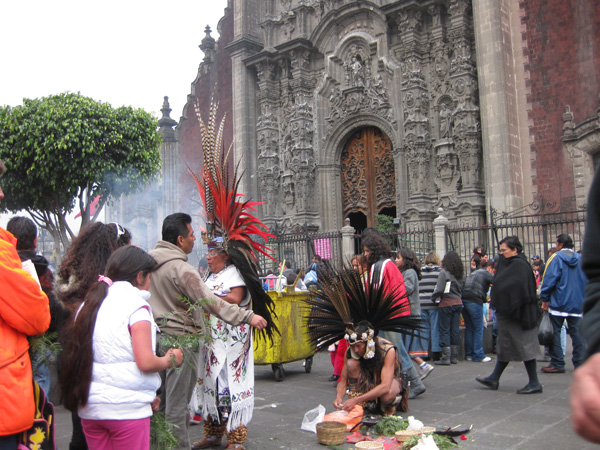 Many historical building around central. Here is a public office.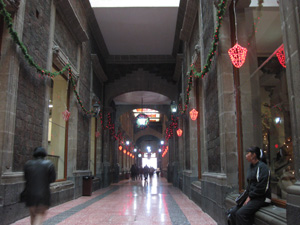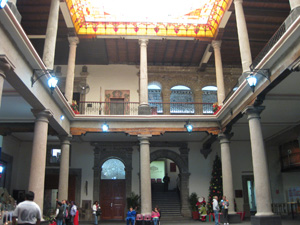 Teotihuacan pyramid is located 50 km north from Mexico city. I hired a taxi, 50 US$ + highway and parking fee. Just 1 hour by car if no traffic. Many bus from Mexico city north terminal, but not accessible and arrive at the main gate. Some stairs at the main gate of moon pyramid, west side. So wheelchair users should go around east gate. Taxi is the best. Non step from east side. Tourist tried to climb up pyramid. Be careful and not so hurry because the 2300 m high place. Pyramid height is 98 m.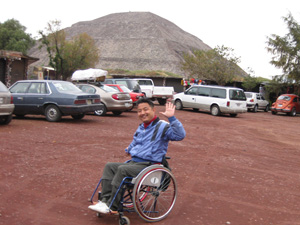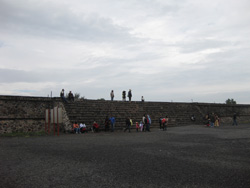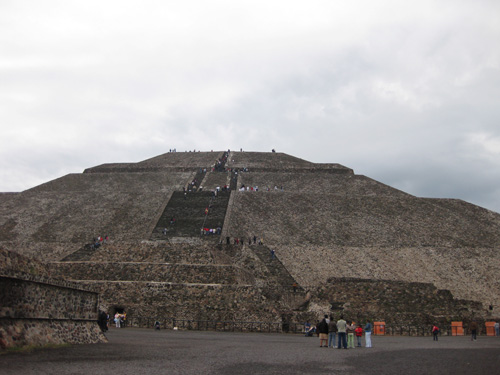 Every Sunday night, " Lucha Libre " in Arena Coliseo where is located 10 minutes north from the Cathedral.
Mexican professional wrestling. Masked wrestlers show.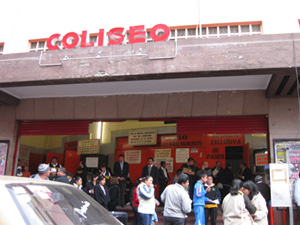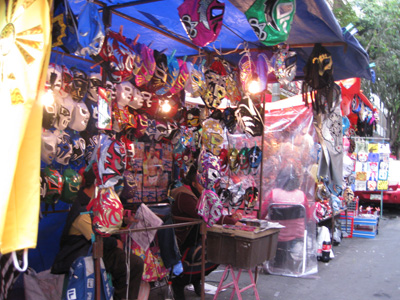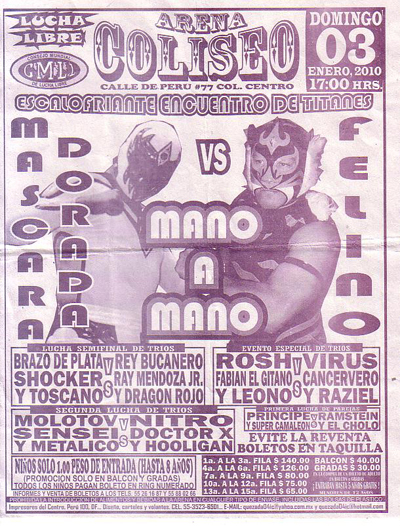 The ticket price less than 10 US$. No wheelchair seat, but possible to watch.
Staff helped me at many steps of gate. I bought ground floor seat. Difficult to move my seat. Just watch behind the seats.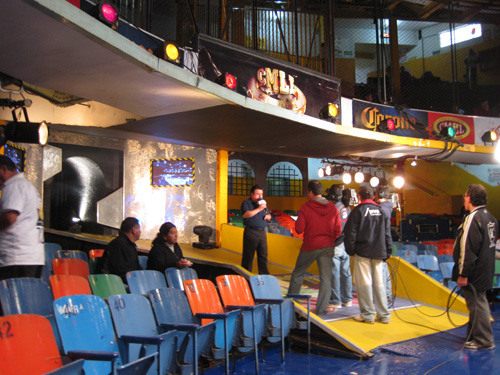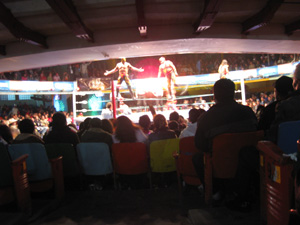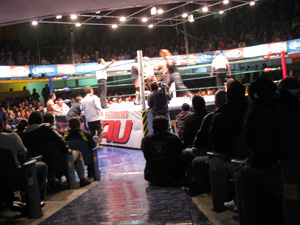 Mexican food. Tortilla with beans, cheese, and meat. Corn or wheat flour crape. Lapped cooking.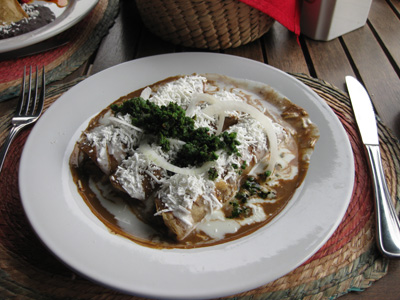 Nice fresh juice. Strawberry and Coconuts. Many fruits in Mexico.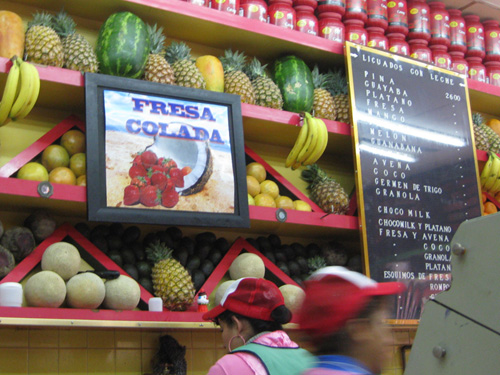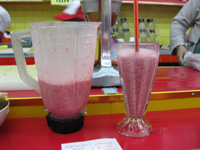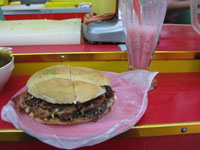 Accessibility is not so bad. Some ramp at building and street now.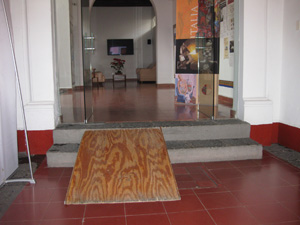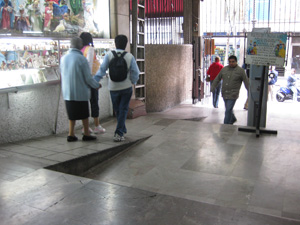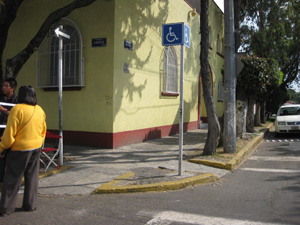 Wheelchair accessible toilet at airport. USA style.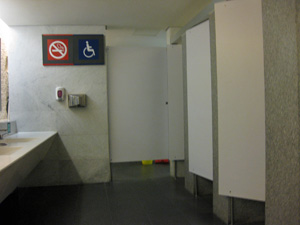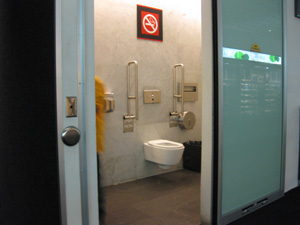 ---
beach resort with girl friend / 1999
4 days in Cancun and 4 days in Cuba.
Nice stay. Especially, chicken pizza. Chichen Itza is Maya ruins. Great place. 1 day tour from Cancun. Don't miss it.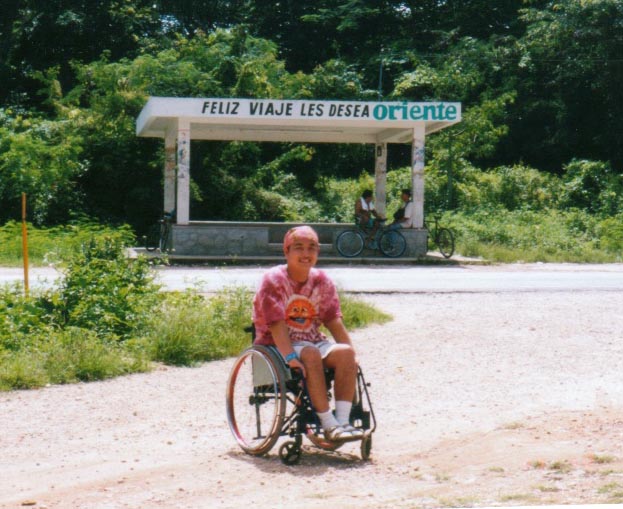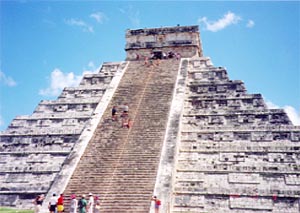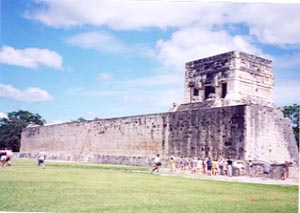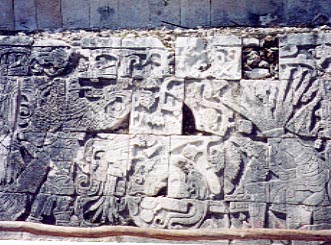 Isola mujeras, women island, is also famous place for tourist. Always dance party with tequila on the ship. Nice beach and activity. Very kind staff helped me.